| | Anycubic Kobra 2 | Creality Ender 3 V2 Neo | Creality K1 | Bambu Lab P1P |
| --- | --- | --- | --- | --- |
| Market Price | $299 RM1349 | $299 RM1349 | $580 Rm2699 | $699 RM4300 |
| Build Volume | 222 x 222 x 252mm | 220 x 220 x 250mm | 220 x 220 x 250mm | 256 x 256 x 256mm |
| Temperatures (Nozzle/Bed) | | | | |
| Print Speed | Max 250mm/s | Max 120mm/s | Max 600mm/s | Max 400mm/s |
| Feeder System | Direct | Bowden | Direct | Direct |
| Print Bed | Magnetic PEI Sheet | PC Flexible Sheet | Magnetic PEI Sheet | Magnetic PEI Sheet |
| Bed Leveling | Automatic | Automatic | Automatic | Automatic |
| Filament Sensor / Print Recovery | Yes | No Sensor, Yes Recovery | Yes | Yes |
| Build Difficulty | Doable in under 60 mins | Doable in under 60 mins | Pre-assembled | Pre-assembled |
| Customizable | Least | Highly | Little | Little |
Top Pick: Anycubic Kobra 2 ($299, RM1349)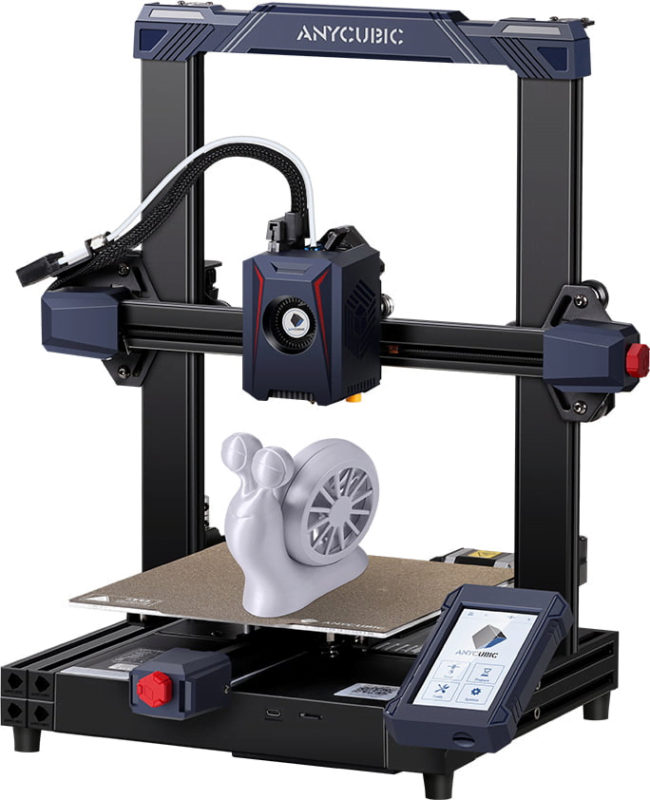 The Kobra 2 printer shines as a top choice due to its impressive speed, reaching 250 mm/s, made possible by a potent dual-gear extruder and a high-power hot end. It boasts superior precision with Anycubic's advanced LeviQ 2.0 auto-leveling system and a dynamic structure ensuring smoother movements.
Additional user-friendly features like automatic filament detection, a magnetic build plate, and a clear touchscreen enhance its appeal. Plus, its simple assembly in just 10 minutes highlights its user-centric design. This printer embodies efficiency and innovation, making it a true game-changer in the printing world.
Mod-able Pick : Creality Ender 3 V2 NEO ($299, RM1349)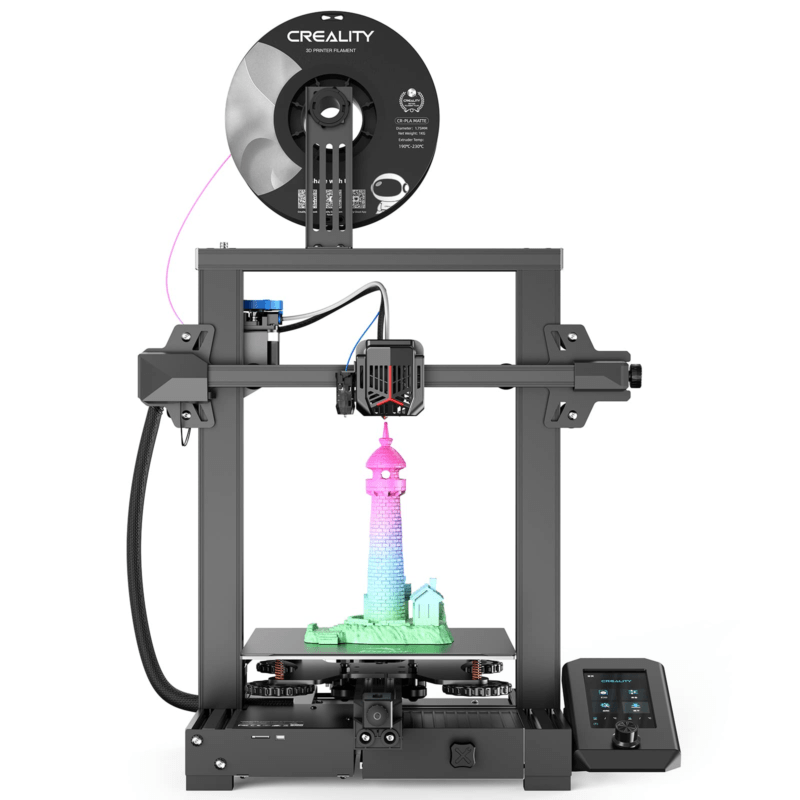 The Ender 3 V2 Neo is a top-tier choice for those interested in customizable 3D printers. It offers an ideal entry point for newcomers in 2023, equipped with advanced features such as automatic bed leveling and a modifiable colored screen that's compatible with professional firmware. Its affordability makes it accessible, but it's the adaptability that truly sets it apart.
The printer's most significant advantage is its vast user community on Facebook. This active community provides an abundance of modifications sourced from Thingiverse, allowing users to personalize their printers to suit their needs. Additionally, the community offers speedy troubleshooting assistance, ensuring users receive a well-rounded and supportive 3D printing experience. This not only makes the Ender 3 V2 Neo a practical choice but also a platform for fostering creativity and problem-solving.
Speed Pick: Creality K1 ($580, RM2699)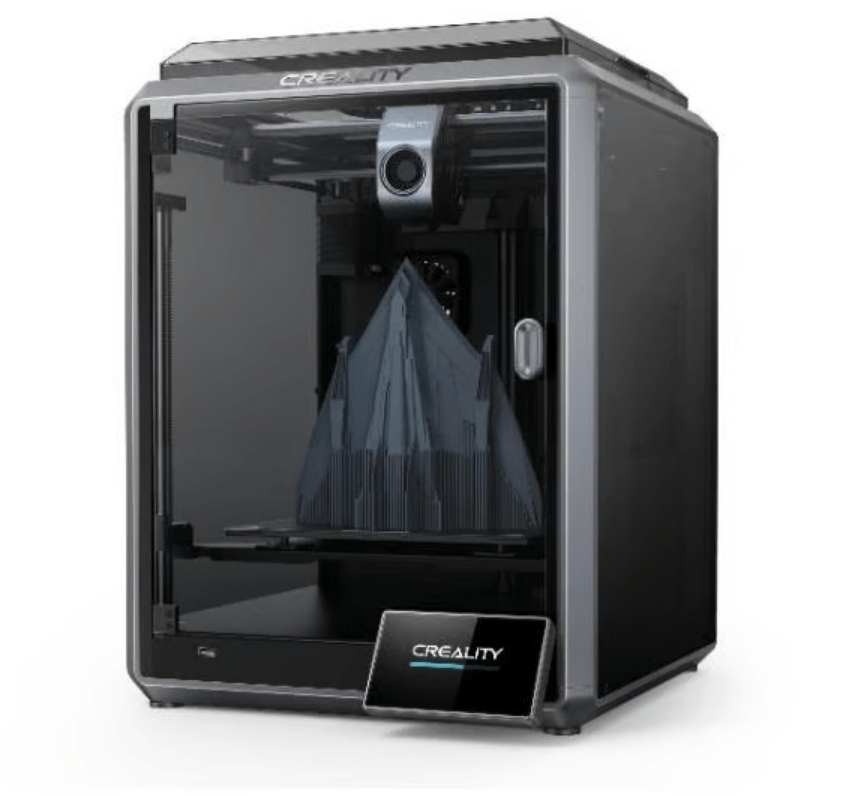 The Creality K1 stands as the top speed pick in 3D printing, boasting a remarkable speed of 600mm/s and acceleration of 20,000mm/s. It offers continuous firmware updates via its Klipper-based fork firmware and a user-friendly design that includes Wi-Fi printing and an enclosure for printing high-temperature materials.
Cooling is managed by dual fans on the printhead and build chamber, ensuring quality prints without stringing or warping. The slicer, Creality Print 4.3, streamlines the slicing process and supports high-speed printing, while the flexible build plate caters to a wide range of filaments.
The K1 comes pre-assembled, ready to print, with a one-tap self-test feature and auto-leveling for a hassle-free experience. Its rigid, die-cast aluminum alloy frame ensures stability during high-speed printing. Additionally, the printer offers various convenient printing and monitoring options, including a G-sensor to prevent ghosting or ringing on prints. With these features, the K1 is a true speed champion in 3D printing.
Premium Pick: Bambu Lab P1P ($699, RM4300)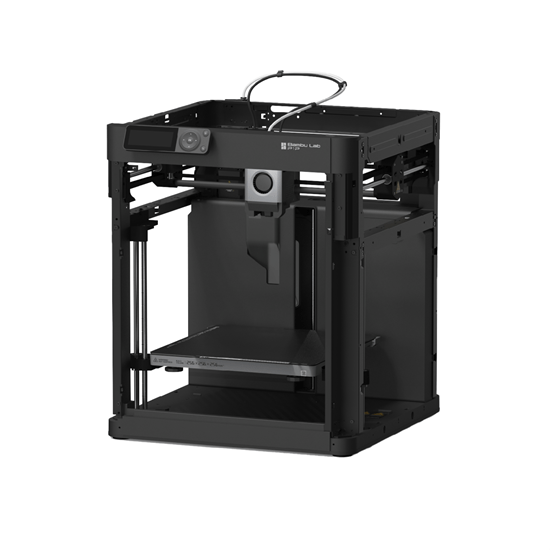 The Bambu Lab P1P stands out as the premium choice in beginner 3D printers, especially for those where budget is no constraint. Priced at $699, it offers superior features that go beyond the average beginner 3D printer, bringing it 80% close to its manufacturer's more premium X1 3D printer.
P1P offers a generous build volume of 256 x 256 x 256 mm, similar to Bambu Lab's more advanced printers, and features a direct, dual-gear extruder for precise and efficient extrusion.
Further enhancing its value, the P1P uses a magnetic textured PEI spring steel sheet for its print bed, which can be easily removed to quickly and conveniently remove finished prints. It also includes a chute at its back for the deposition of purge material, demonstrating the thoughtful design and premium features that make the P1P a top-notch choice for beginners seeking a high-end 3D printing experience.