[Large build volume]
With its high-quality 7.6 inch 4K monochrome display, the print volume of the Anycubic Photon M3 is up to 163.9 x 102.4 x 180 mm (L x W x H). In this way, even larger printing projects can be implemented without any problems.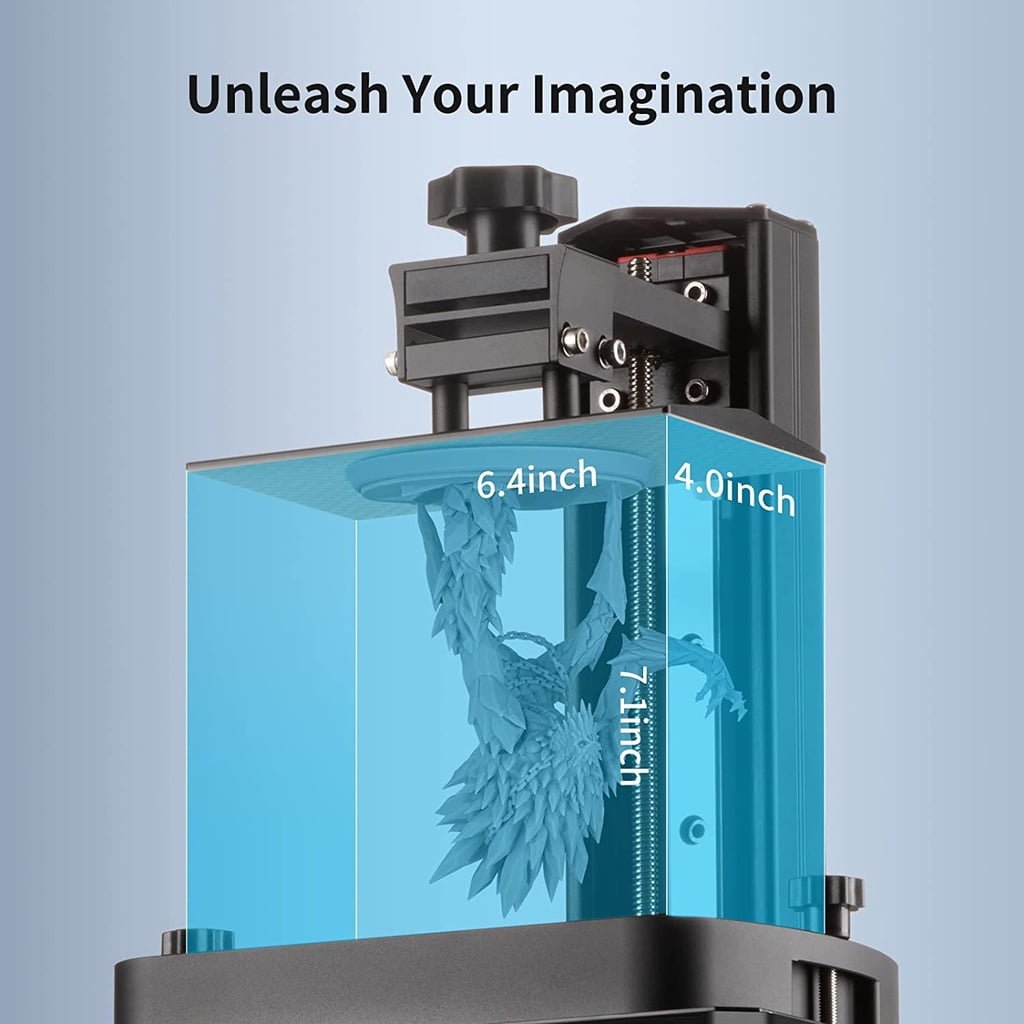 [Ultra-high resolution]
The high resolution of 4096 x 2560 pixels enables models to be printed with high dimensional accuracy and exceptional detail.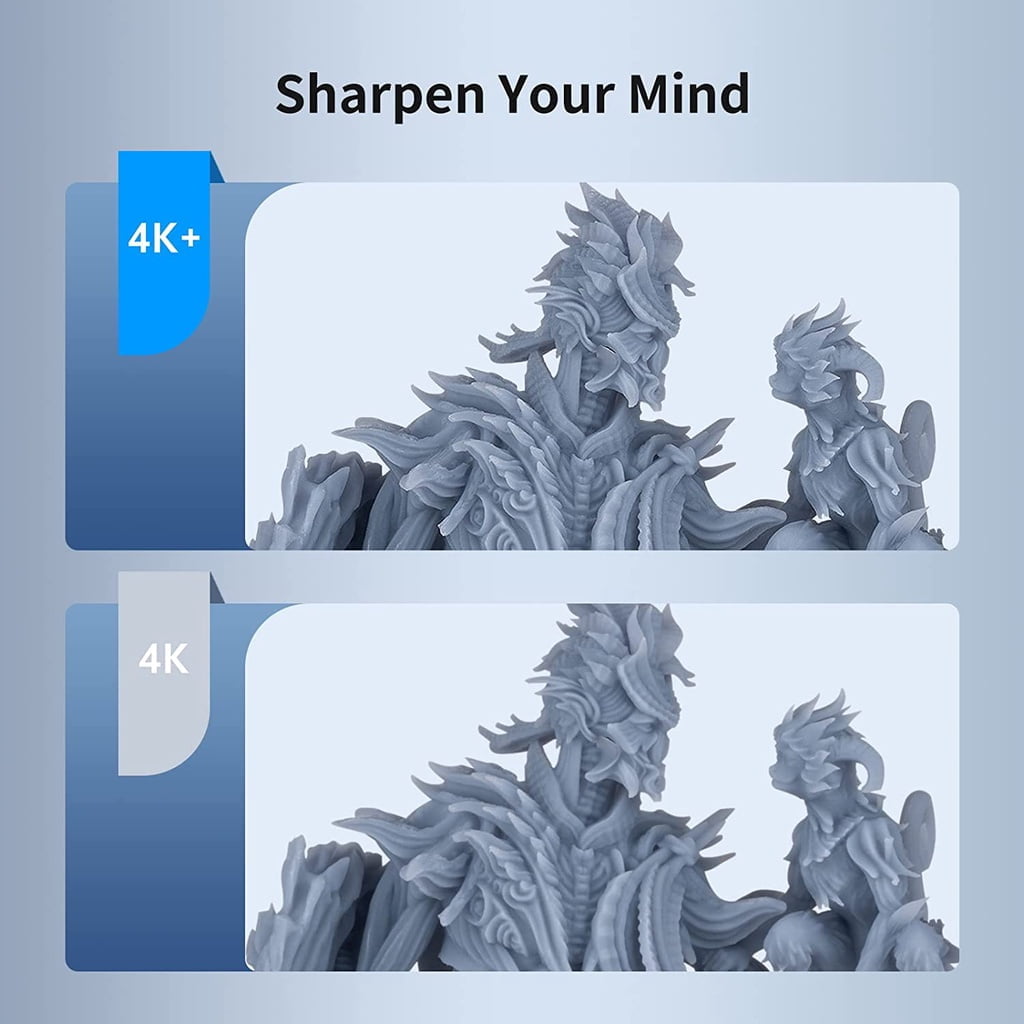 [Laser engraved build plate with a textured checkerboard pattern]
The laser-engraved aluminum alloy checkerboard pattern printing plate greatly improves model adhesion, thereby increasing the success rate of your prints.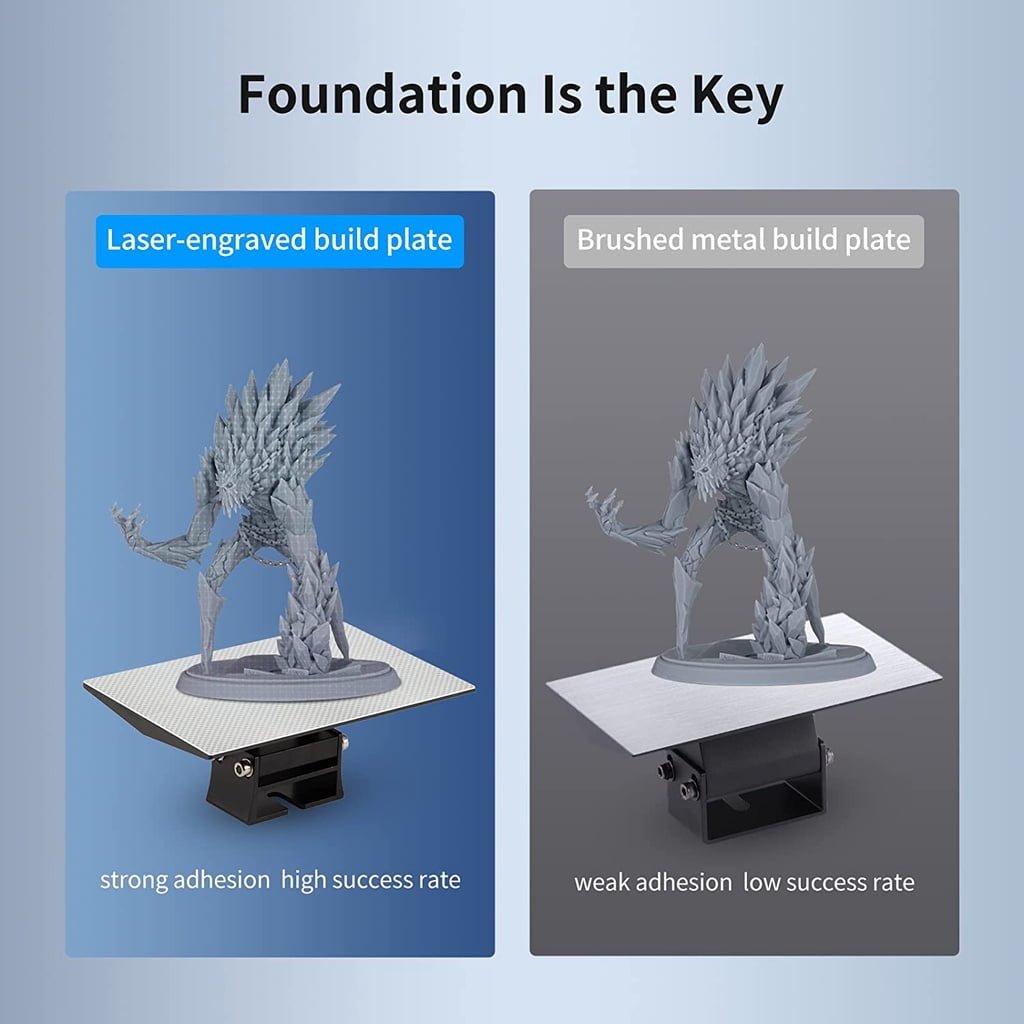 [Fast print speeds]
The Photon M3 achieves print speeds of up to 50 mm/h. The printer only needs 2.5 hours for a 120 mm high figure.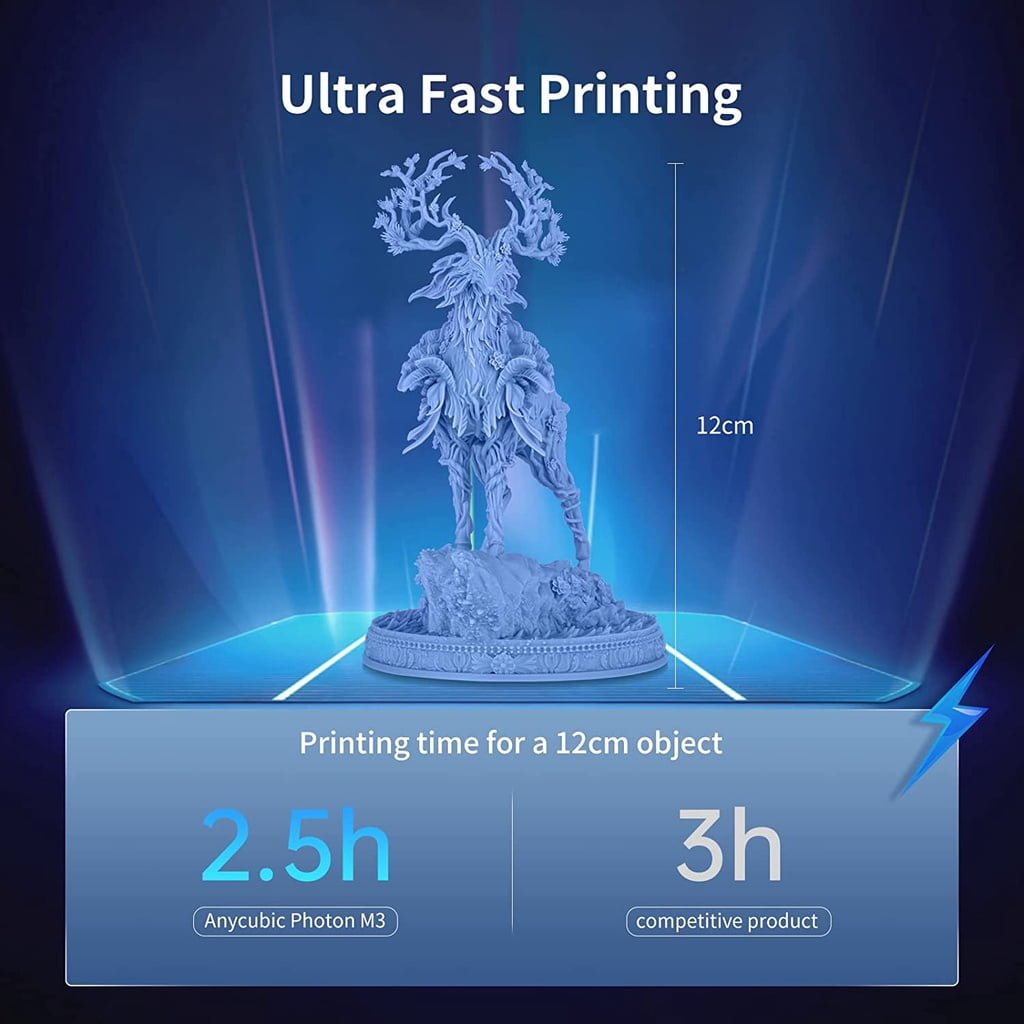 [LCD screen with 400:1 contrast]
The LCD screen with 400:1 contrast guarantees sharp edges and a beautiful surface finish.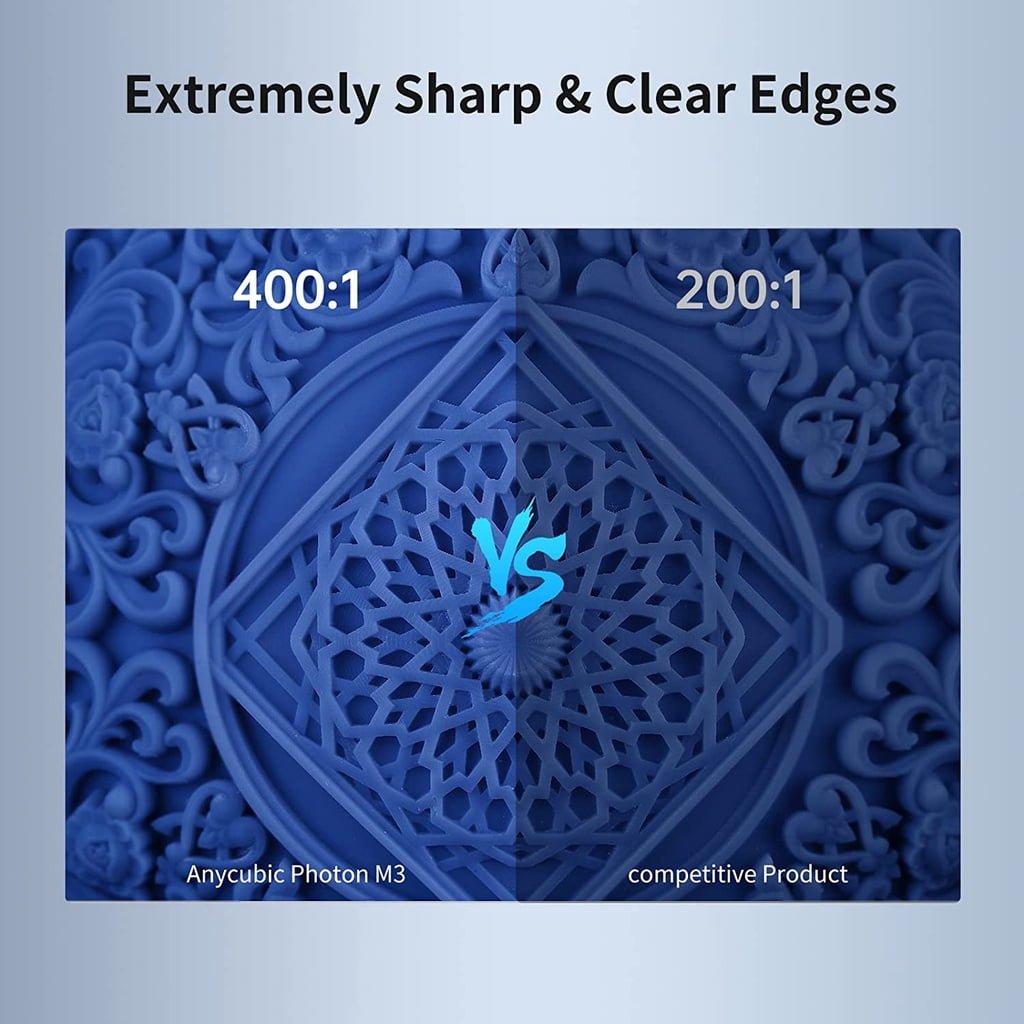 [Powerful LighTurbo Matrix light source with LED beads]
With the LighTurbo Matrix light source system, the Matrix LED beads deliver powerful light energy and enable high-speed printing.
→ 30,735 lux light intensity
[Anti-scratch film for LCD screen]
The existing anti-scratch film protects your LCD screen and thus extends its lifespan.
[Anycubic Photon Workshop Slicer]
Like all Anycubic 3D printers, the Photon M3 is compatible with the free Anycubic Photon Workshop Slicer. It is ideal for setting your printing parameters and saves you spending on other slicing software.