Wanted to print something that needs faster speed and less fail prints? With auto level built in (no need for Bltouch), this is proven to be a real workhouse.
As the bed is not moving, it is highly unlikely to get as many fail prints as a standard FDM printer machine. Thus, delta printer is easy to start.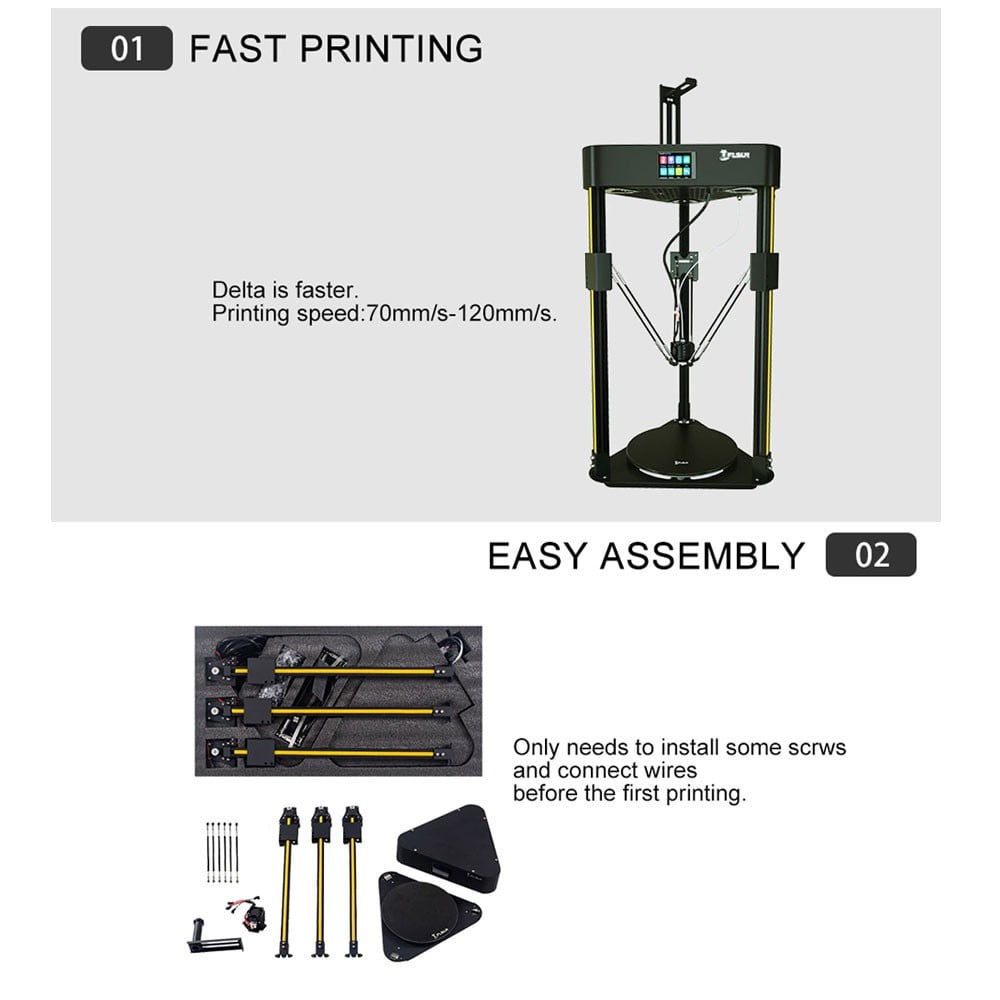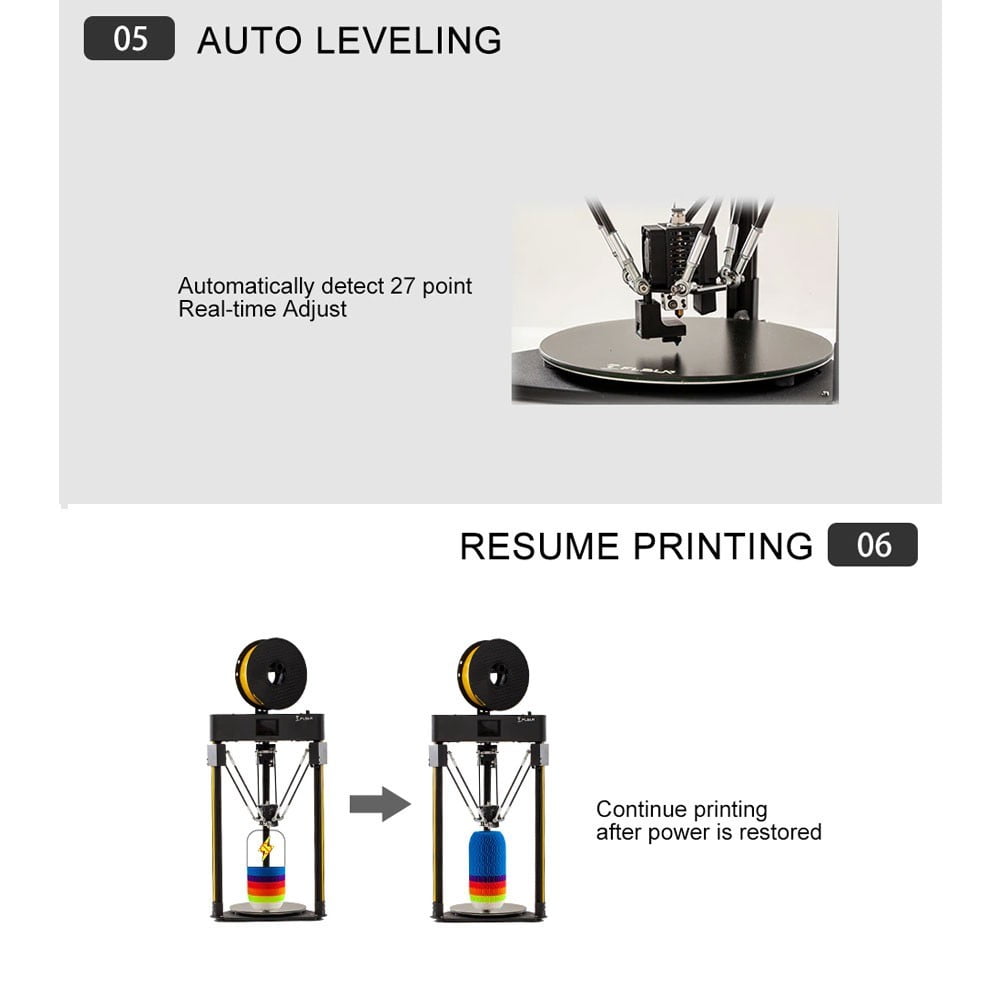 Lattice platform
The lattice platform provides excellent adhesion, easy removal and durable. In addition, it can withstand heat of up to 110℃.
TFT Touch Screen
TFT Touch Screen comes in full color and a multi-language, user friendly UI.
200×200 printing size
With 200mm print size, you can print pretty much any small to medium models from thingiverse.
Auto-leveling model
Auto Calibration: The delta design style continuously self-calibrates, so you will never have to struggle with bed leveling. Plug a switch at the bottom to use the auto leveling feature . After finish leveling, you have to remove the plug.
Resume Printing
Power Breaking Point Function:
With the break point function, printing can be saved & continued later. Thus, if power outage occurs during the printing process, the printer will automatically save the break point. Intelligent!
Titan Extruder
Titan Extruder is a high quality extruder which is both stable & durable.