Bltouch for Ender 3 Max?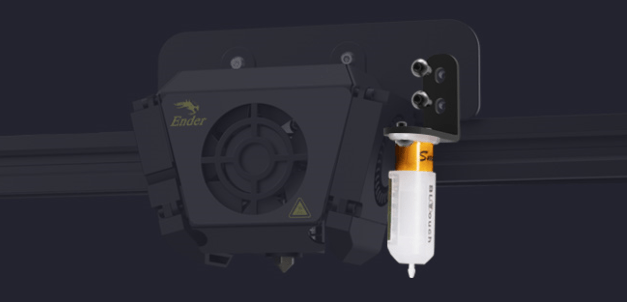 310*320mm print size is huge, normally you have to do manual bed leveling every few prints to get your first layer correct and prevent spaghetti printing. A way to get rid of manual leveling is to install bltouch on to your Ender 3 Max. BLTouch has repeatable precision up to 0.005mm therefore after installing BLTouch, you can have smooth & better first layer print every time.
Gathering Materials & Firmware
Necessary material is needed for Ender 3 Max BLTouch installation, here's what you need, assuming you already own an Ender 3 Max:
BLTouch
Extension Wire for BLTouch (1.5 meter is recommended)
4 x M3 screws + 4 x M3 screw nuts (Only need 2 set if you are getting the bltouch package)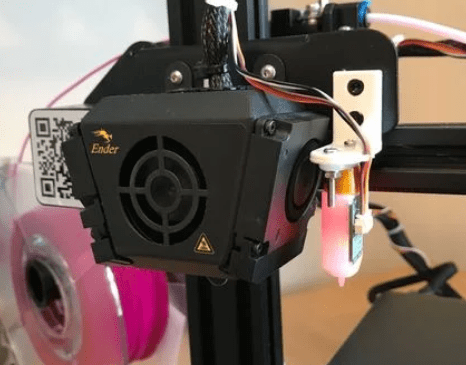 3D printed sensor mount by SuperMattInc
Download the latest Ender 3 Max firmware over https://forums.creality3dofficial.com/download/ender-series/ender-3-max-firmware/

The latest firmware at the moment is Ender-3 Max -BL-Touch V1.0.1.6
*Note if you are having random probe fail issue, please check the FAQ & install the z stop firmware instead
Setup & Flash Guide
Here's a simple guide on how to install BLTouch:
Mount the BLTouch with the part 3D printed sensor mount or the part provided if you are using a kit.
Turn your printer so you can access the electronics cover as well as access to the mainboard.
Plug in all the 5 pins into the bltouch port (follow the picture above)
Turn your printer back to the original position.
Rename the downloaded firmware into "firmware.bin" & put it on the to roof of your MicroSD Card
Insert MicroSD into your printer & turn it on
Wait a few seconds and that's it! As long as BLTouch is probing twice during the startup means it should be working fine. check our FAQ incase it wasn't working for you.
Leveling Guide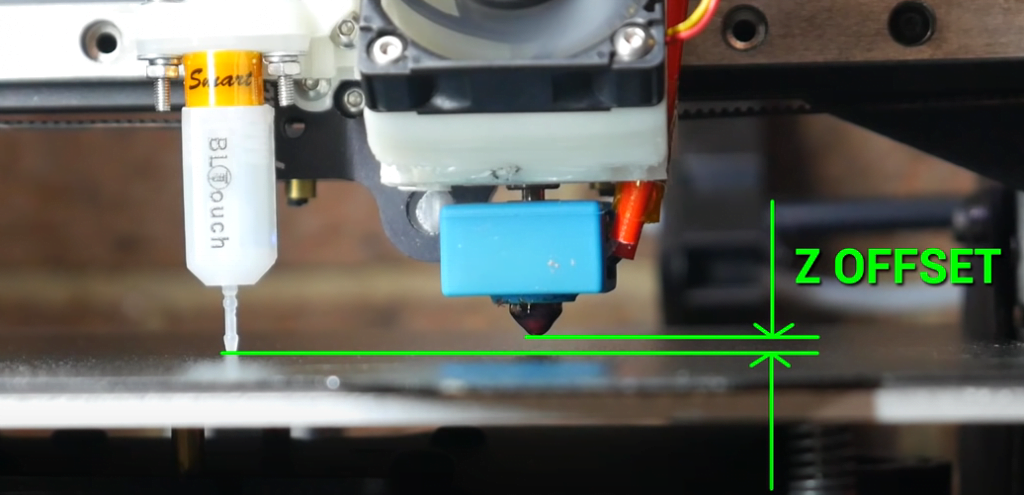 For the very first time, you still need to do once manual bed leveling to make sure the bed is not too far or too tilt. For saving the settings it is important to have an SD card inside the printer. The settings are saved to the SD card and not to the EEPROM. Without the save settings, the Z Offset isn't saved. (Thanks to Matthijs)
Do manual leveling using CHEP profile gcode. Adjust each corner by running a piece of paper under the nozzle until you can barely move it then click the LCD knob to advance to the next corner.
Heat up your nozzle until at least 150C (if using PLA previously) and bed to 50C. Remove all the excessive residue around the nozzle.
Go to Control > Probe Offset Z to start some value. -2.75 seems to do OK as a start. (Thanks to Steve for the correction)
Auto Home
Put paper under the nozzle, go to Prepare > Motion > Z axis. Gradually lower the Z (may go negative) until the paper drags. Note the value you end up with. If it's zero, you're done.
Subtract the final Z position from the offset value (remembering subtracting two negatives makes it more positive) & update your Probe Offset Z again.
Repeat from step 4.
Store it. That's it!
Don't forgot the add G29 or M420 S1 after G28 in start of your gcode
Run ChepTestPrint to see if all places are working fine.
If you are using Marlin firmware (above Creality firmware please do ignore)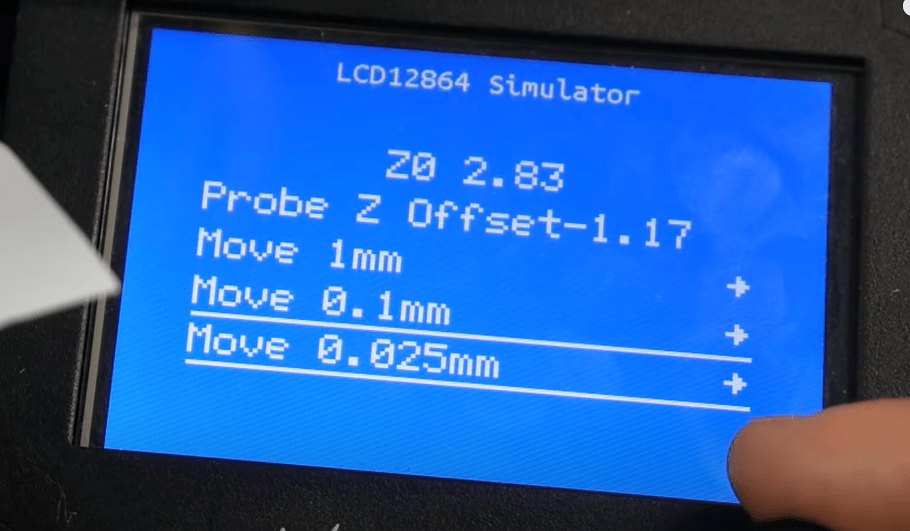 Go to Control > Probe Offset > Z Probe Wizard, adjust the new z offset until it's just squeezing the paper (z offset value should be around -2.75)
Adjust Probe X Offset to +47.0 and Probe Y Offset to -8.0
Auto generate BLTouch Mesh leveling by going into Prepare > Bed Leveling
Store Setting and that's it!
Don't forgot the add G29 or M420 S1 after G28 in start of your gcode
Run ChepTestPrint to see if all places are working fine.
FAQ
BLTouch blinking at the start
The 3 pin of the bltouch is wired incorrectly or loose.
BLTouch crash into the bed when rehome
The 2 pin of the bltouch is wired incorrectly or loose
BLTouch failed to probe many times
If your bltouch keep failing, high chance it's 4.2.2 board issue with 5 pin bltouch

Solution 1: Re-wire your bltouch like this and install the z stop firmware


Credit to Solihin Din (6th Aug 2021 Marlin Build)
https://drive.google.com/file/d/1g_WNBeGPRgkj96nsLJoJW81MBzoXFAow/view?usp=sharing

Older Build
https://github.com/smith3d/3DPrinterFirmwareList/blob/main/Ender3Max/29-5-2021/E3-Max-Z-Min-2.0.8-FilamentSensor.bin