🔥 All are ready stock in Sungai besi office & ship within 24 hours* (Except for non working day, but do call us to check)
🔥 Select Others (West Malaysia) as shipment if you'd like to opt for self-pickup/by delivery services (Lalamove, Grab, etc ). Contact us after placed order.etc ).
🔥 For KL same day delivery, Please contact us if you'd like to opt for self-pickup/by delivery services (Lalamove, Grab, etc ). Buyers will have to bear the delivery cost and set our Sungai Besi office as pick up point. Do check with us before you purchase as we may not be available.
Smith3D Free Gifts:
** ALL FREE GIFTS WHILE STOCK LAST // Do PM us for more info or check gift AVAILABILITY **
**250mm/s High-speed Printing:**
Refined motion system with a standalone motor at each X/Y/Z axisfor up to 2000mm/s² acceleration, and a steel transmission shaft that connects and syncs the Y-axis belts. It halves the printing time and boosts efficiency.
**Clog-free Direct Extrusion at 300℃:**
The "Sprite" dual-gear direct extruder delivers a strong 80N extrusion force. The hotend features a titanium heatbreak blocking heat creep, a corrugated heatsink for rapid cooling, and a 50mm³ large melting chamber to fully melt the filament. It can print PLA, TPU, PETG, ABS, and more, clog-freely for 1,000 hours.
**Stable Frame Underpins Quality:**
An all-metal cube frame goes with the classic Cartesian structure. The stability is enhanced by thick linear shafts, extra gussets, two cantilevers, and silicone bed mounts. It ensures a 100% success rate for 1,000h printing at 250mm/s.
**Auto-leveling and Smart Sensors:**
The CR Touch probe realizes fully-automatic precise 25-point bed leveling. The Z-offset can be adjusted at 0.05 accuracy with touch control. It also has a filament runout sensor and power loss recovery to factor in accidental moments. It is a tool to always count on.
**BendablePC Surface and Greater Ease:**
The PC spring steel sticks to the first layers firmly, enables print removal with a slight bend, and its magnetic base with 2 notches allow quick snap-on. Also easy to use with 4.3in color touch screen, USB-C cable printing, modular design, aviation connector, and tidy wire harness sleeve.
Molding Technology: FDM
Build Volume: 220*220*280mm
Product Dimensions: 425*460*570mm
Package Dimensions: 528*474*340mm
Net Weight: 12.1kg
Gross Weight: 14.7kg
Extruder Type: "Sprite" dual-gear direct drive extruder
Extruder Material: All metal
Leveling Mode: CR Touch auto-leveling
Nozzle Type: Brass nozzle x1
Nozzle Diameter: Standard 0.4mm
Printing Accuracy: ±0.1mm
Layer Height: 0.05-0.35mm
Filament Diameter: 1.75mm
Nozzle Temperature: ≤300°C
Heatbed Temperature: ≤110°C
Build Surface: PC spring steel sheet
Power Loss Recovery: Yes
Filament Runout Sensor: Yes
Rated Voltage: 100-120V~, 200-240V~, 50/60Hz
Rated Power: 350W
File Transfer: SD card, USB Type-C cable
File Formats: STL, OBJ, AMF
Supported Filaments: PLA, PETG, ABS, TPU, PC, ASA, HIPS
Slicing Software: Creality Slicer, Creality Print, Cura, Repetier-Host, Simplify3D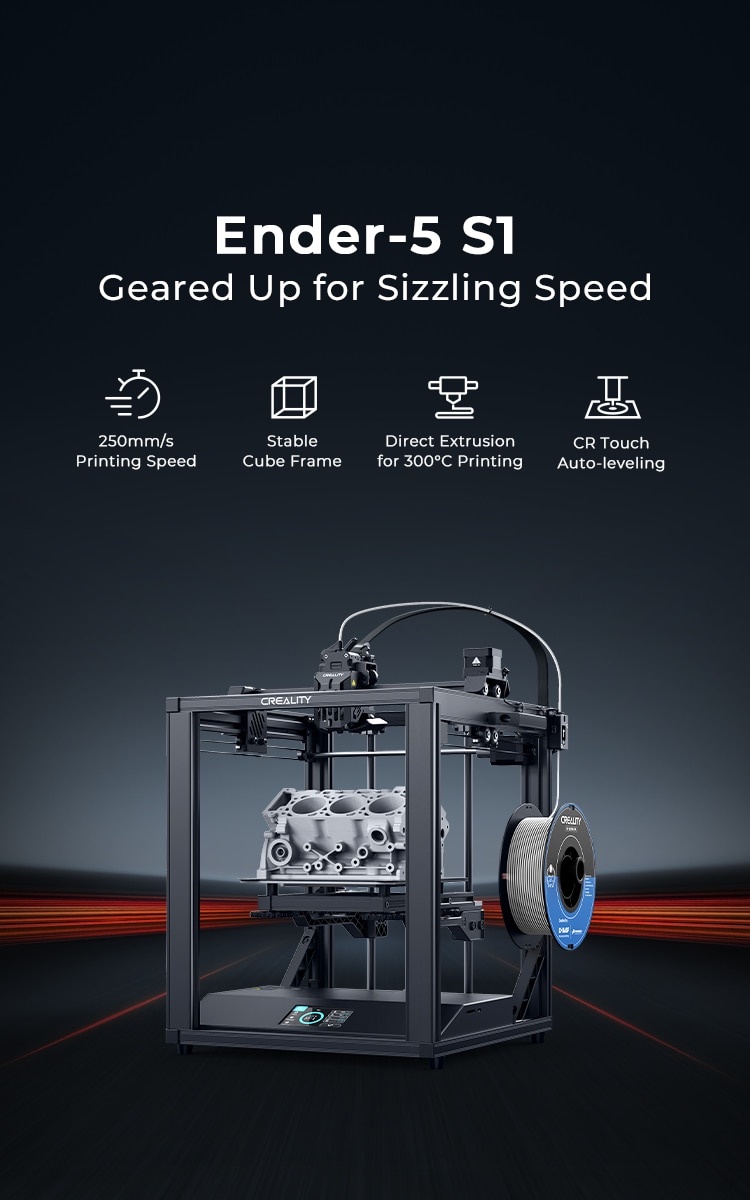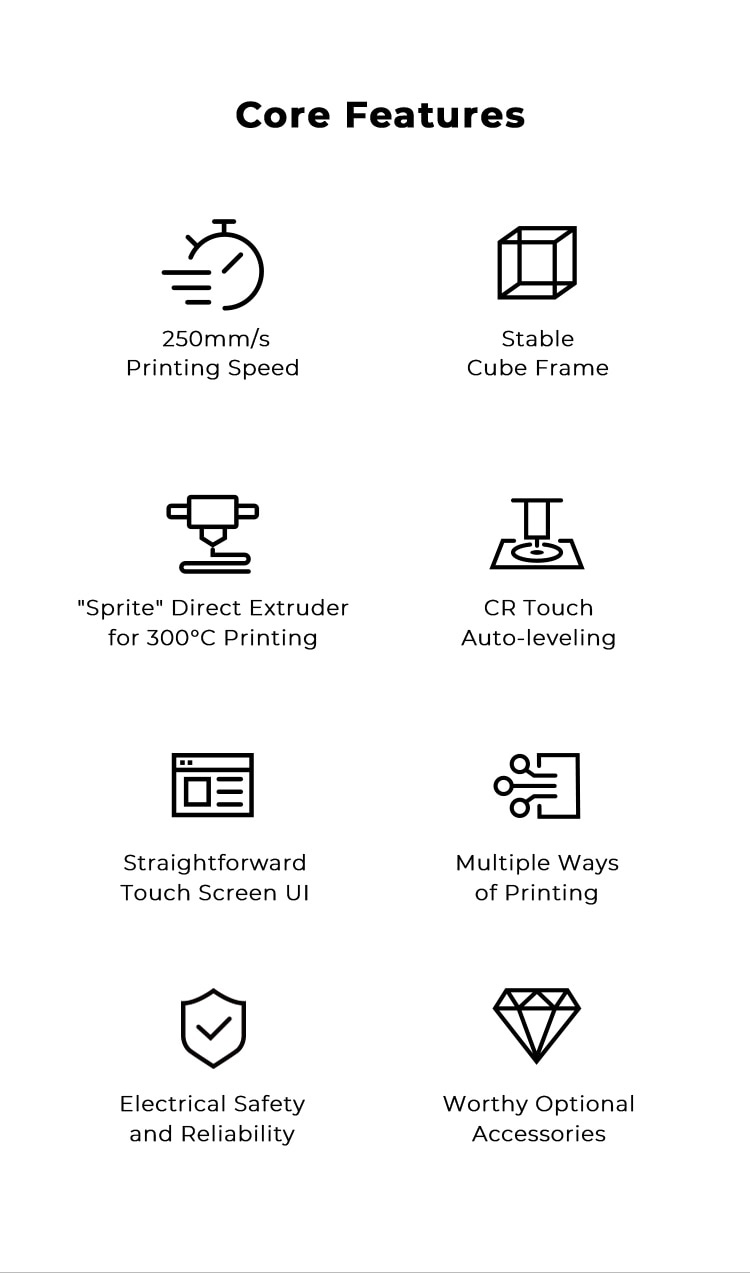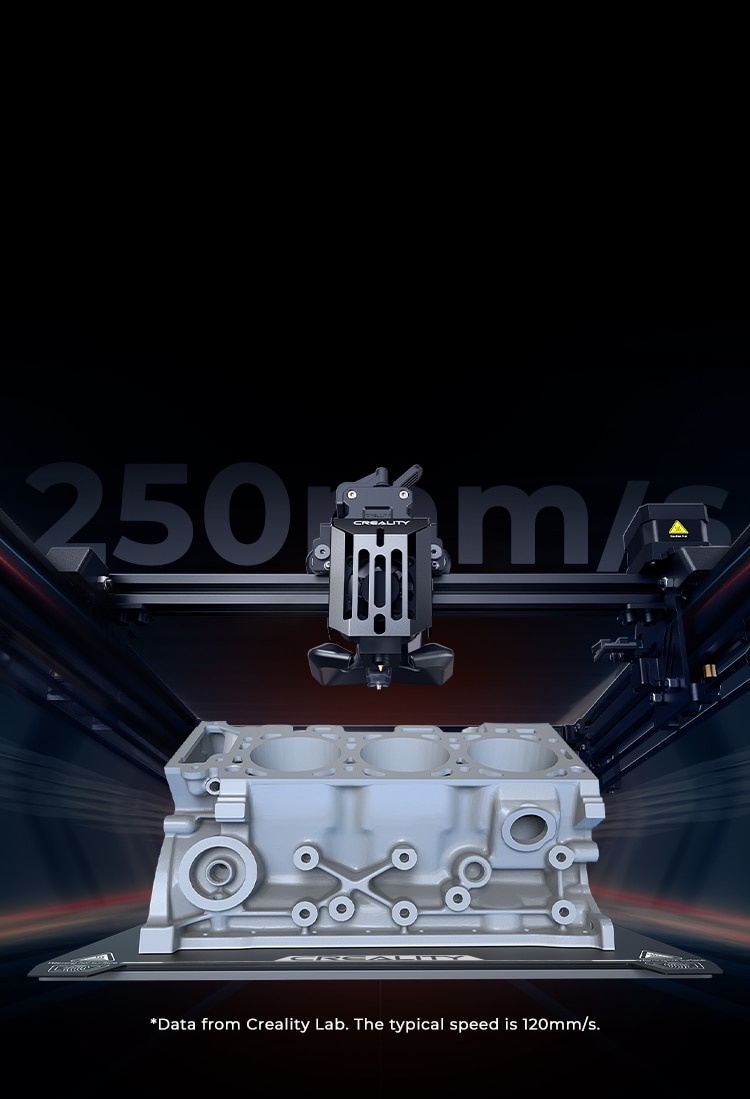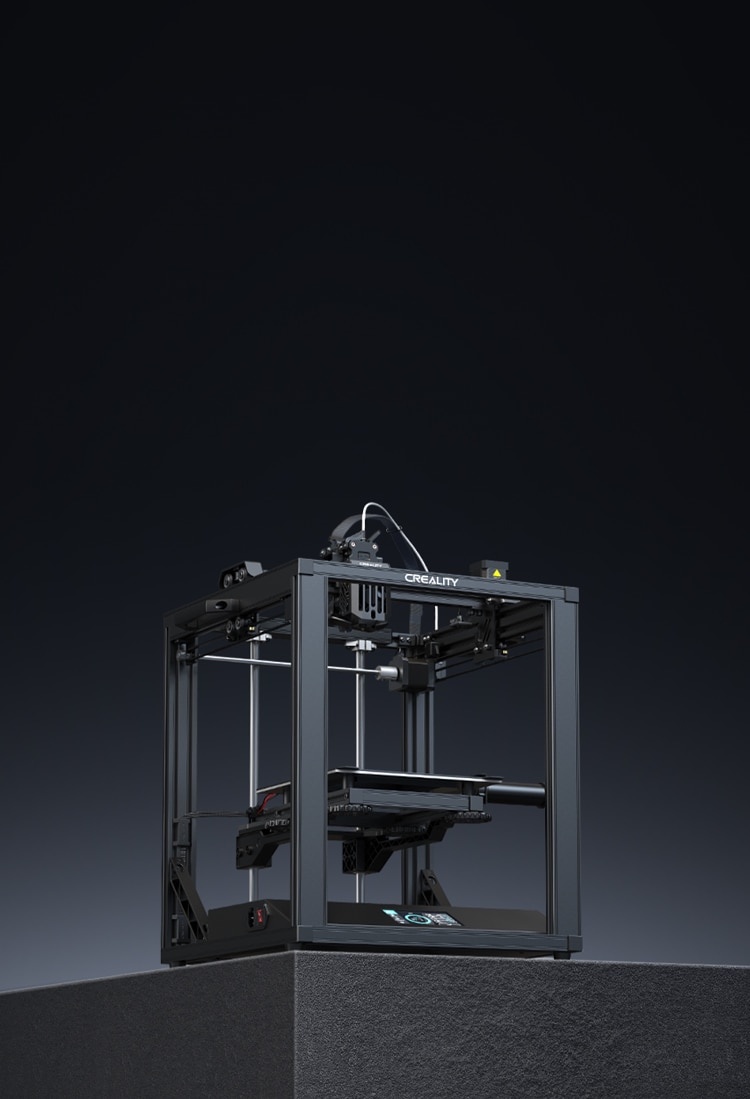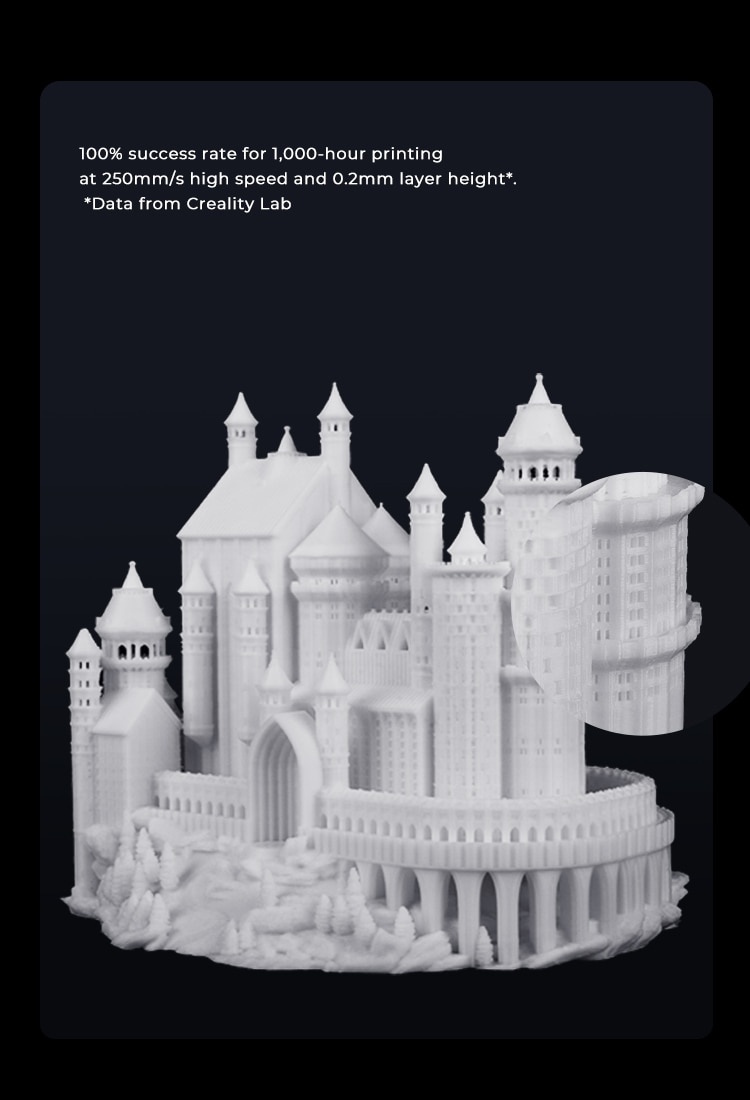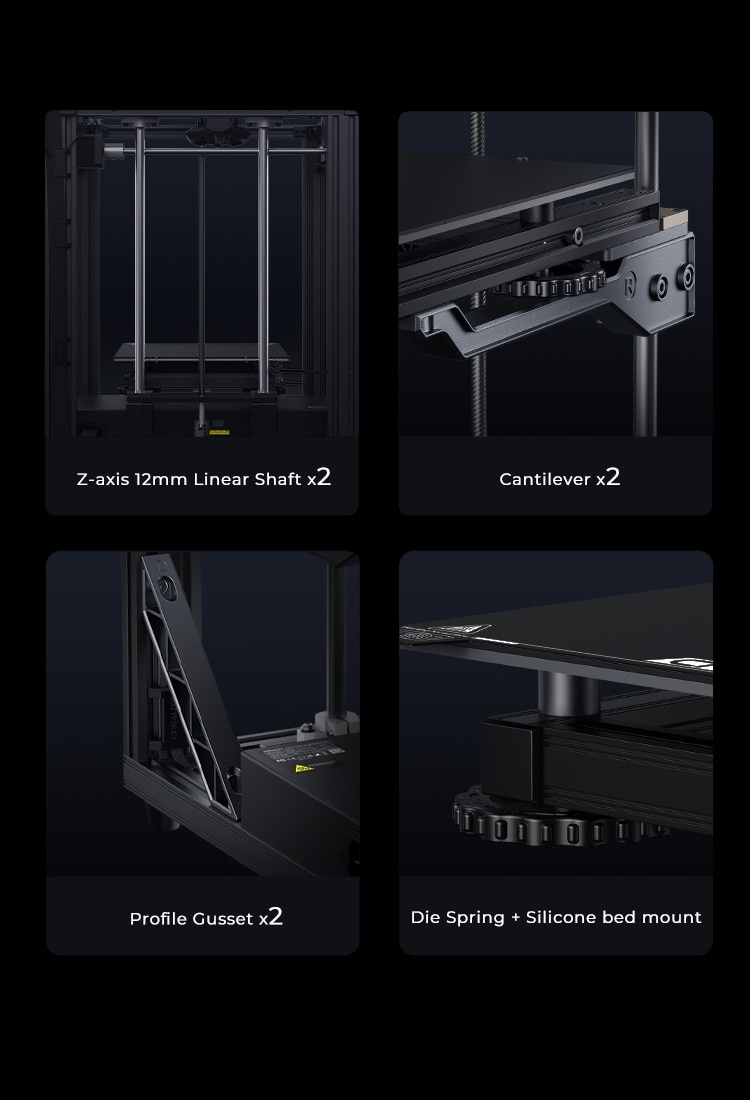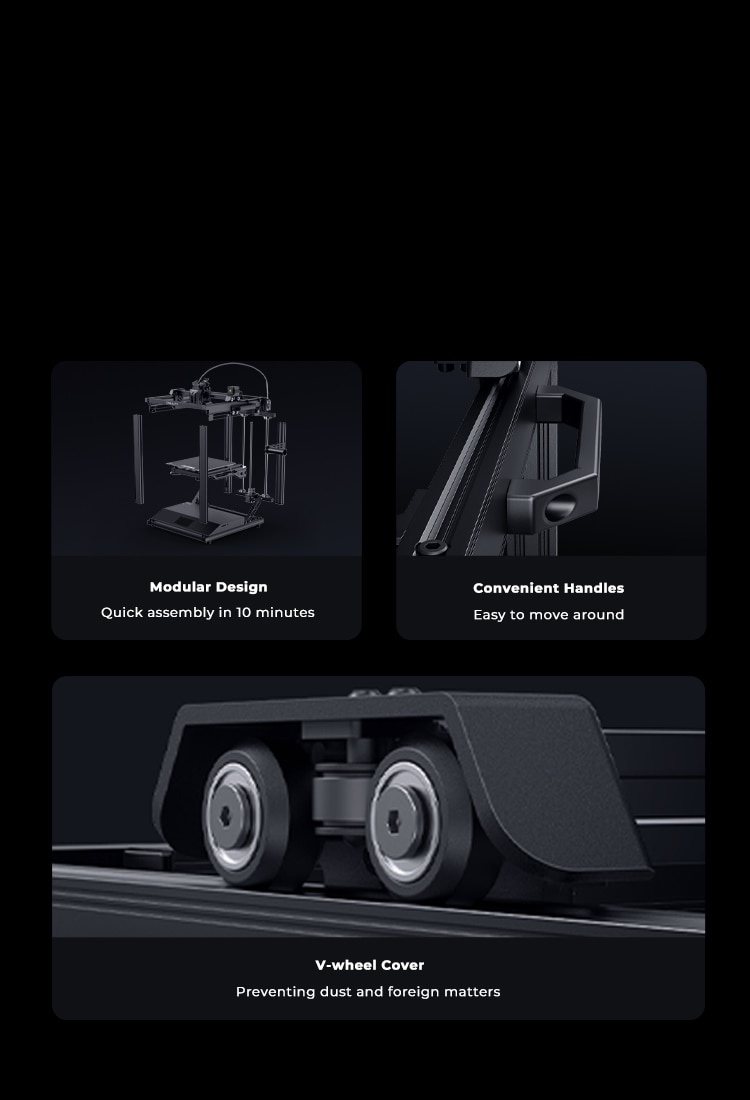 UI Languages: English, Spanish, German, French, Russian, Portuguese, Italian, Turkish, Chinese