May 2021 Update: New batch is coming with SKR 2, Semi DIY & Better Cooling Fan!
SKR 2, is faster, better in everywhere. Most importantly you can now change nozzle without needed to turning off the printer!
Starter Pack includes 2 PLA+ Filaments
BIQU which is also part of BIGTREETECH, is a well-known manufacturer of 3D printer mainboards + upgrade components such as TMC stepper drivers and TFT touchscreens.
With the experience they have gathered throughout the years they have finally came out with BIQU B1 – a DIY 3D Printers that is upgrade friendly.
Build volume of 235 x 235 x 270 mm
Installation Manual: https://drive.google.com/file/d/1v1r27vQEt3-pJTr2OrUn3bBuvLetvwZj/view
BTT SKR V2 32-bit mainboard
The BIQU B1 uses SKR V2 32-bit mainboard from BIGTREETECH, which is a very popular and well-known upgrade. In addition, the integrated mainboard is very stable and supports a lot of connections and interfaces for upgrades and tuning such as WIFI, dual Z-axis etc.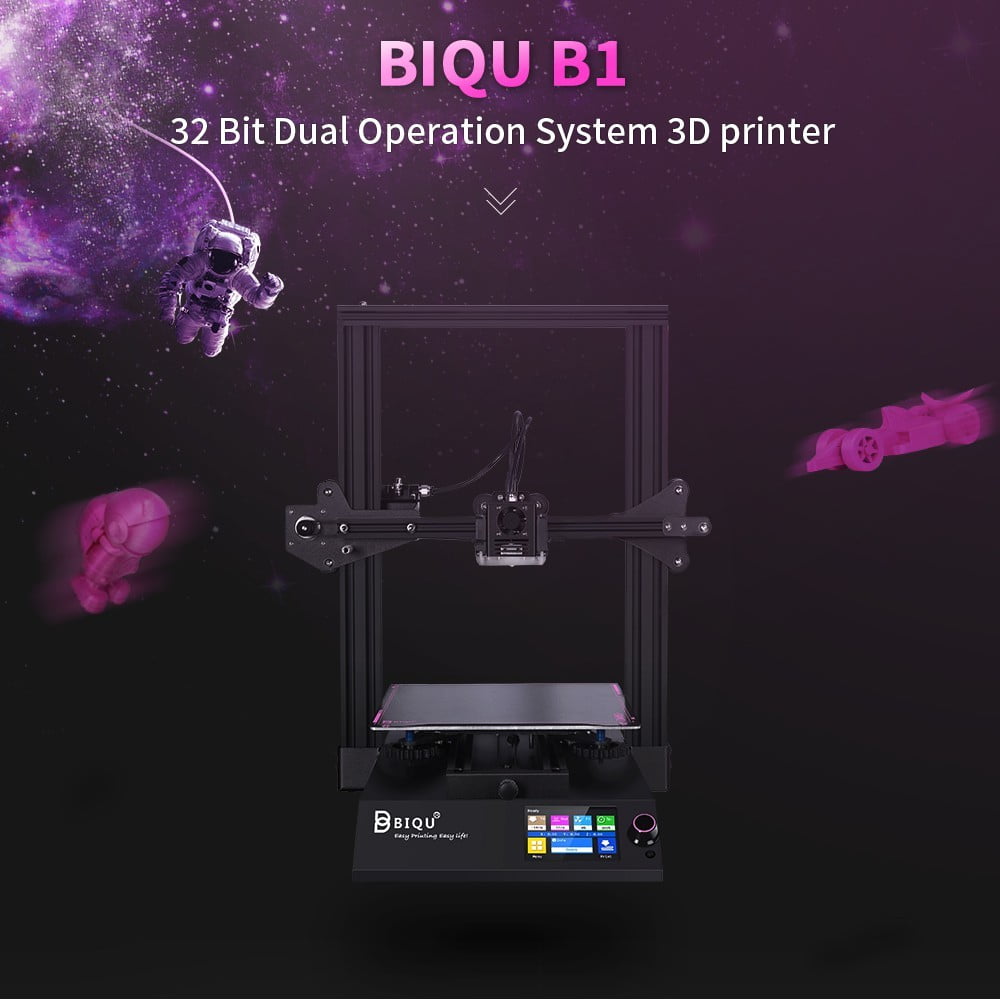 Upgrade adapter board
The additional upgradable board and ports are a very convenient feature for anyone who wants to upgrade their printer further. The B1 has a USB-C connection, dedicated port and holder for the Antclabs BLTouch upgrade, and a connection port for the Smart Filament Sensor from BIGTREETECH.
BTT TFT35 V3.0 touchscreen
The TFT35 that is included is also a popular upgrade for many makers, as it has many advantages such as:
Different print modes
Dual operating system (Marlin and BIQU touch mode)
Data monitoring
15 different languages
Different lighting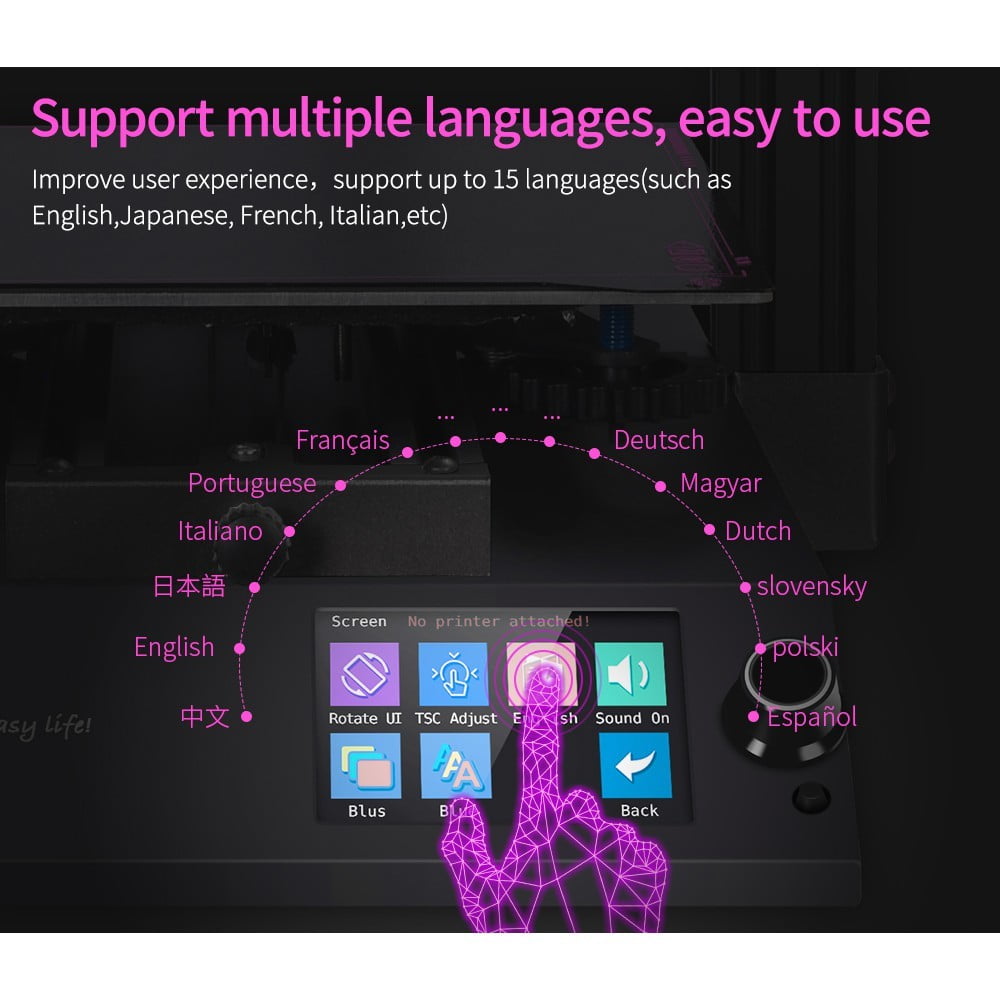 BIQU SSS (Super Spring Steel)
The magnetic steel plate is a new innovation from BIQU. It adheres magnetically to the platform and can be easily removed after printing. The finished printout can be removed easily and safely by slightly bending the plate.
The steel plate has a special coating to ensure very good adhesion to the build plate.
In addition, the steel plate is usable on both sides – doubling the service life!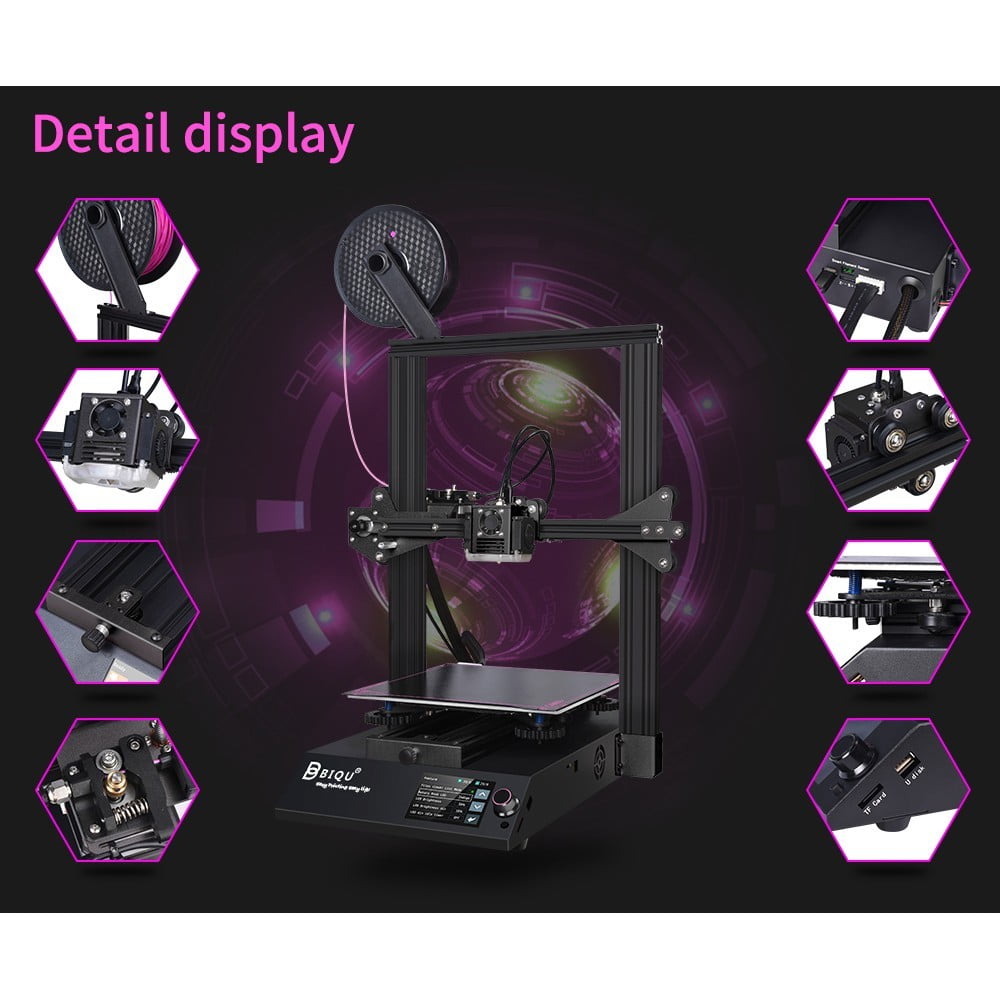 Other features:
Filament sensor
Hotend/Turn Dial lighting in different colours
Build volume of 235 x 235 x 270 mm
Resume printing function
Very quiet TMC 2225 Stepper Drivers
Open source firmware