If you have any mid-sized printer, this is the wash and cure you want.
360° Curing Upgrade UV Lamp
ANYCUBIC cleaning and curing machine adopts L-shaped lamp belt design and adjustable top UV lamp. This feature solves the difficulty of top curing. 360° automatic rotating curing table and mirror reflective stickers realize true all-round curing. With the latest large cleaning and curing box, it adds lens to the UV lamp beads while ensuring that the irradiation of the ultraviolet light source is more uniform. As a result, the surface of the cured model is smoother.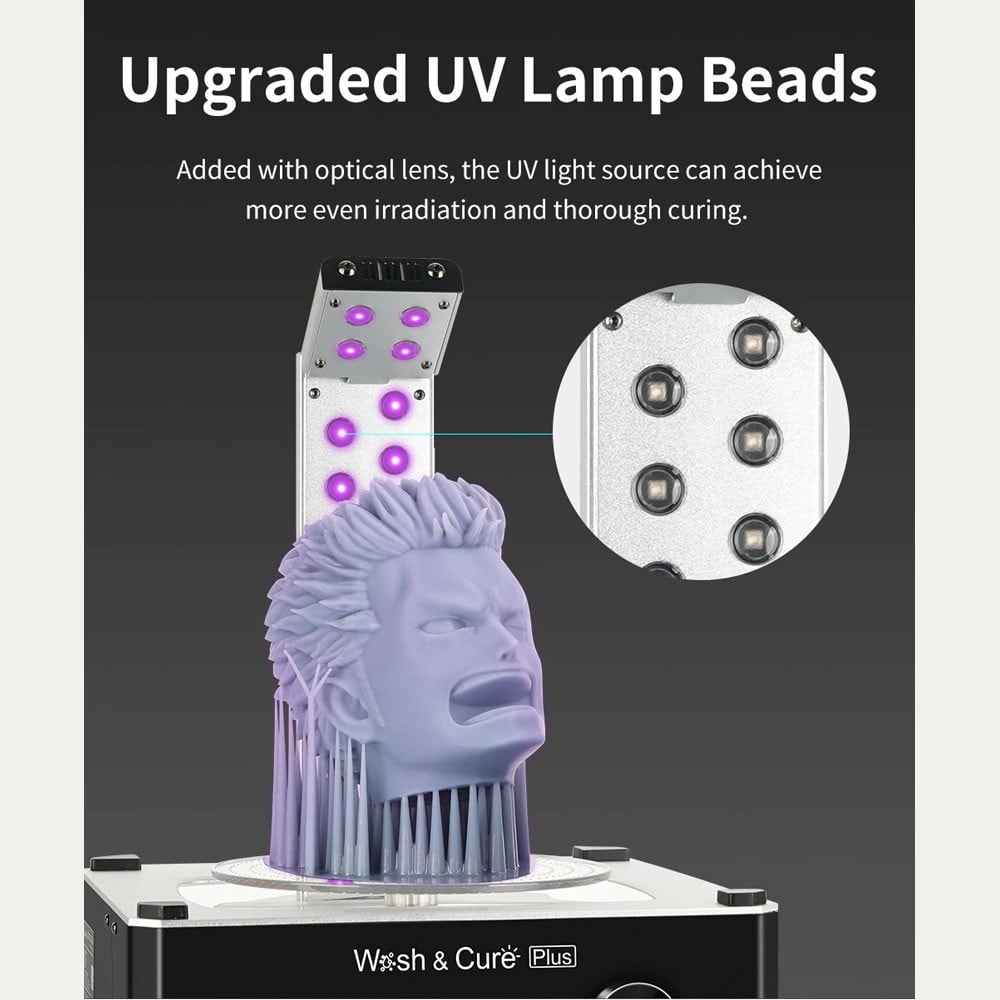 Large-size Clean & Cure Box
ANYCUBIC Wash & Cure Machine has a 2-in-1 multi-function of cleaning and curing, which can efficiently and quickly help you complete the processing of the resin model. It is the best assistant to create a perfect model and is suitable for all LCD light-curing printers of 8.9 inches and below on the market. The hanging cleaning size is 192mm(L)*120mm(W)*235mm(H). Curing size is 190mm(D)*245mm(H).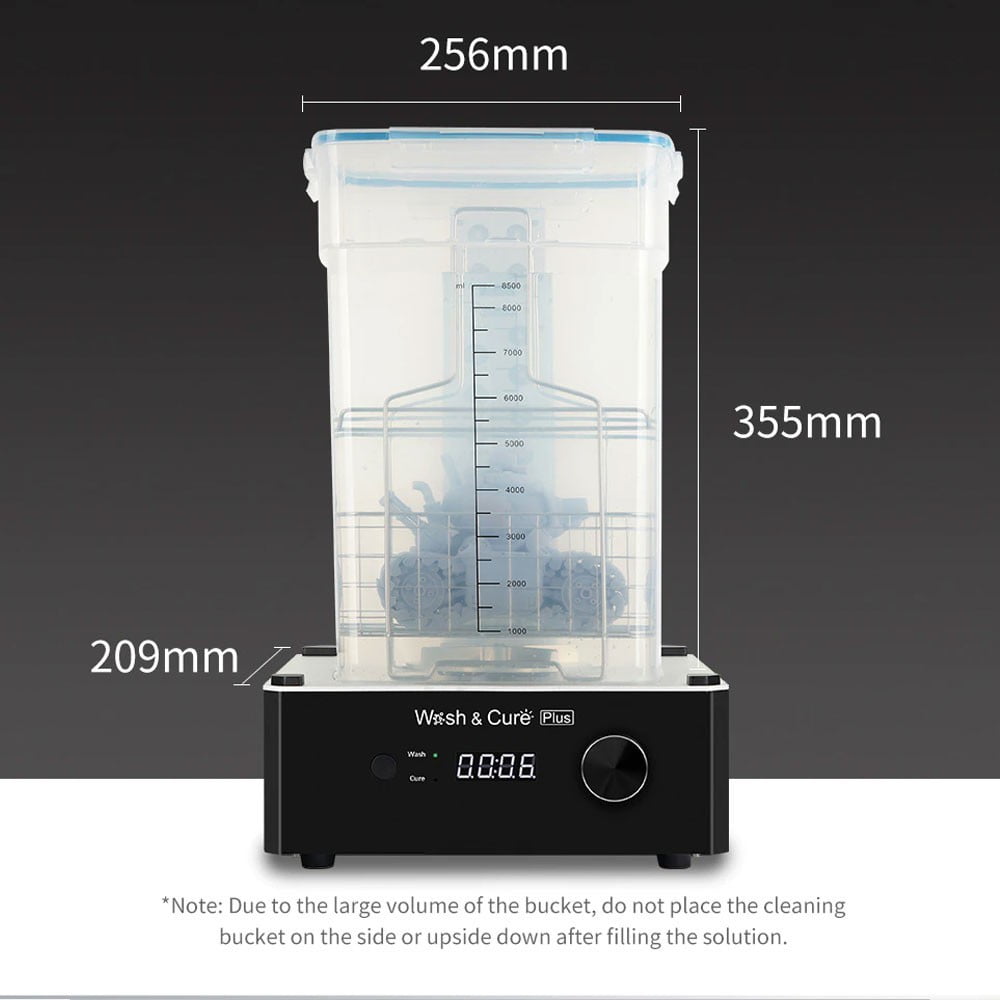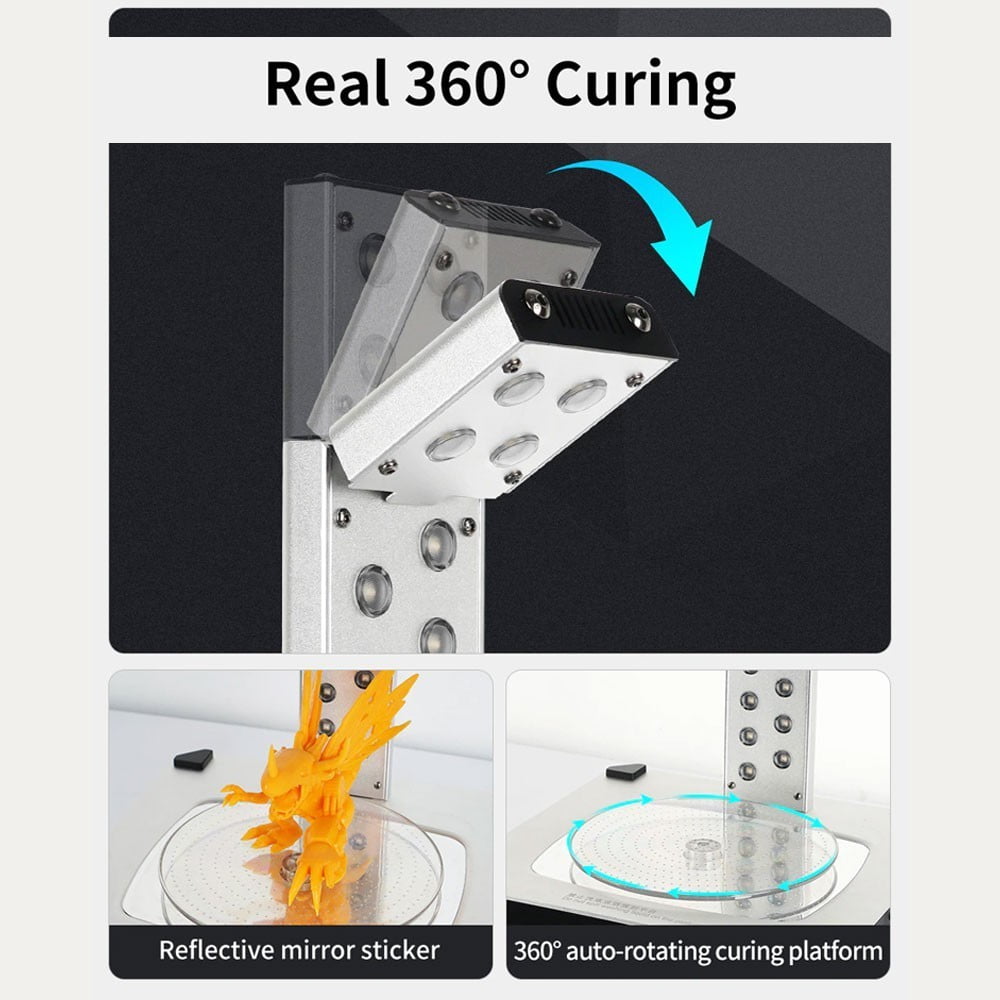 Super Cleaning Power
By activating the cleaning function, this wash & cure will generate a large cleaning vortex. With the water flow generated by the rotation, it perfectly cleans each part of the resin model. Besides, it also supports the cleaning of the water-washed resin model. ANYCUBIC 3D Printer Wash & Cure Machine can accommodate larger size models for sealing cleaning, preventing liquid from splashing and volatilization. Thus, it is safer and more reliable.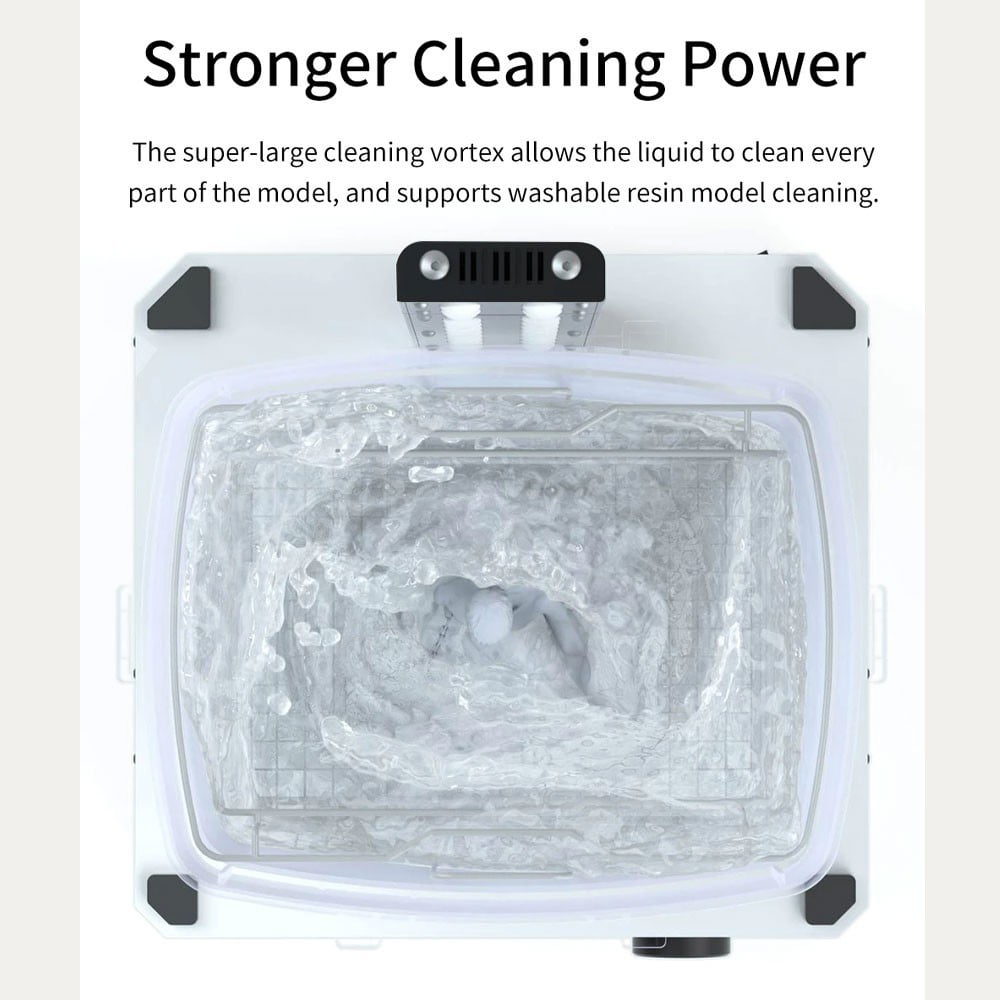 Two Cleaning Methods
1. Cleaning basket: Take out the model and put it in the basket for direct cleaning;
2. Hanging cleaning: Hang the printing platform directly on the cleaning basket or cleaning rack for cleaning to reduce resin exposure. The time can be adjusted from 1-60min, and the custom knob can adjust the cleaning and curing time. Each layer of the 3D printer model can be better cleaned and cured according to your DIY needs.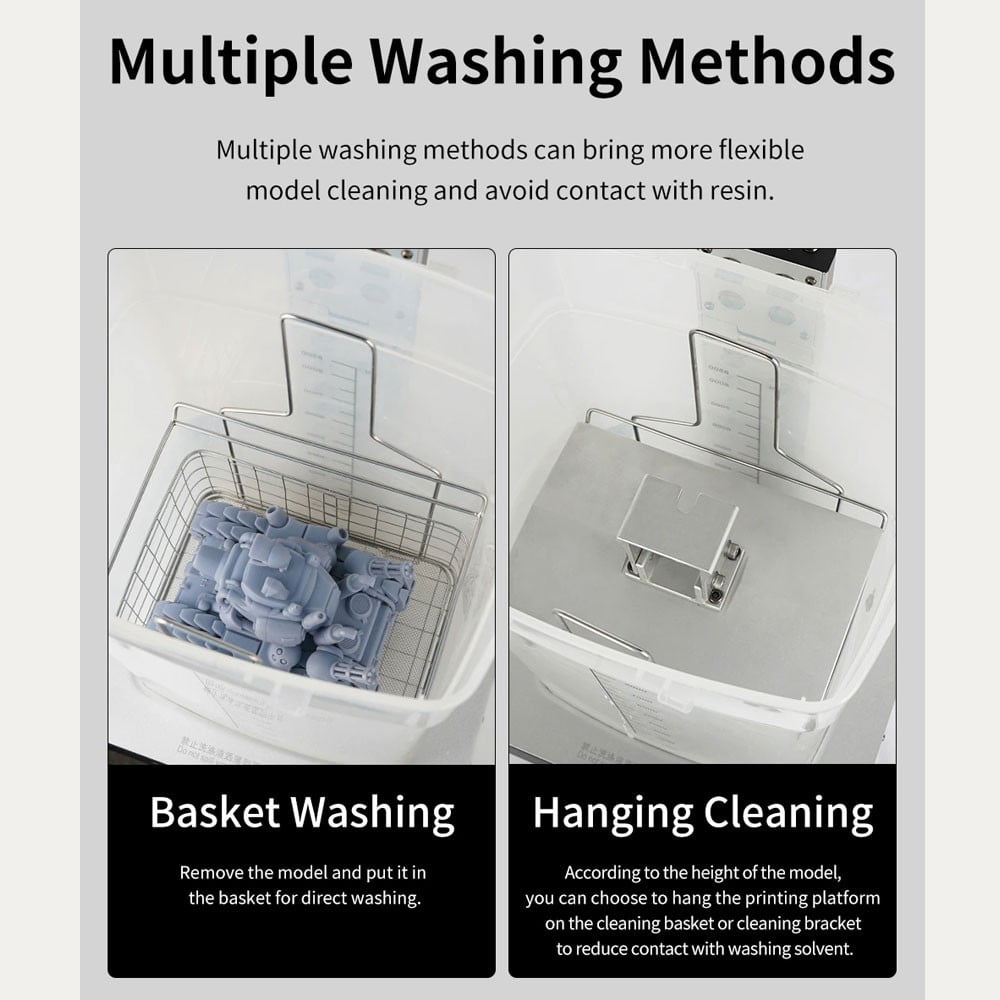 Anti-UV Light Hood
An integrated anti-UV hood has a blocking rate of 99.95% against 405nm wavelength UV light, so it can effectively increase the curing speed of the resin. It also has the function of suspending the removal of the hood. In the curing mode, removing the hood will suspend the curing work to prevent the UV light from causing discomfort to the human body.