New Matrix Parallel Light Source
The screen for ANYCUBIC Photon Mono LCD 3D Printer adopts matrix parallel light source of 15 pcs lamp beads. With this, it is able to carry out uniform exposure and improve the quality of models through better heat dissipation.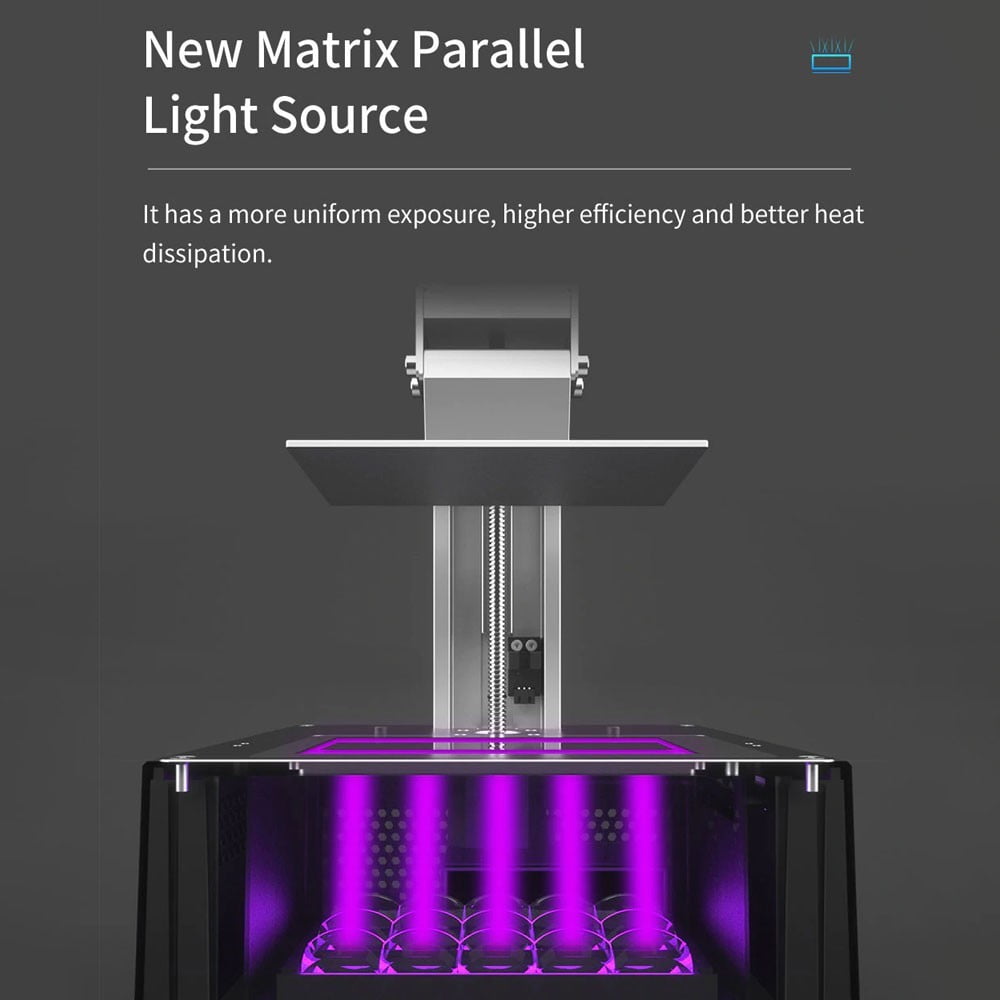 High Quality Z-Axis Rail Structure & Stepper Motor
The Z-axis guide rail structure and stepper motor have better stability. With an accuracy of 0.01mm, it effectively eliminates layer patterns and reduces the risk of layer shifting. It is a great 3D printer for printing games, movies, cartoon characters, miniatures, etc.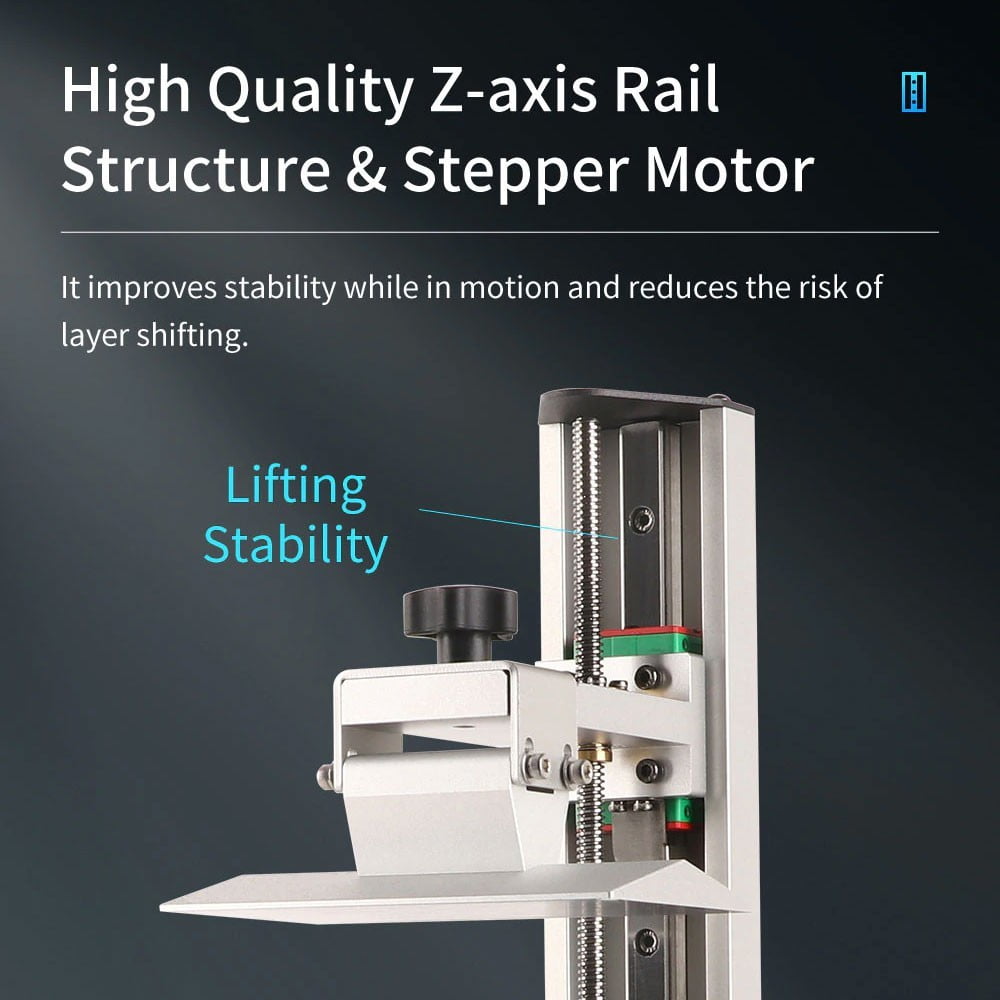 Fast Printing Speed with 6″ 2K Monochrome LCD
Another feature of ANYCUBIC Photon Mono LCD 3D Printer is its printing speed which is 2.5x faster than regular 3D printers. Rapid prototyping greatly improves the printing efficiency and saves more time.
On top of that, it comes with a 6.08" 2K Monochrome LCD and only takes 1.5 seconds per layer exposure to cure resin.
It also has off-line printing function with size 130 x 80 x165mm and the internal space of the machine uses a removable one-piece transparent cover. In addition, the printer can be set to stop printing immediately after opening the cover. Thus, it is beginner-friendly and provides good performance for the enthusiasts.
The transparent cover blocks up to 99.95% of ultraviolet rays with a wavelength of 405nm. Hence, this leads to effective high resin solidification rate and ensures your success in printing along with reduction in resin waste. Moreover, the new Photon Mono uses One-piece FEP, which can be easier and quicker to replace.