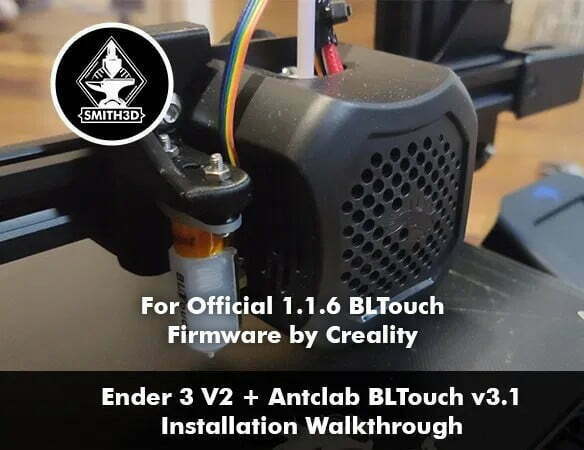 BLTouch Installation
BLTouch Mount for Ender3V2 – https://www.thingiverse.com/thing:4462870
Use the two screws provided by BLTouch to screw it in.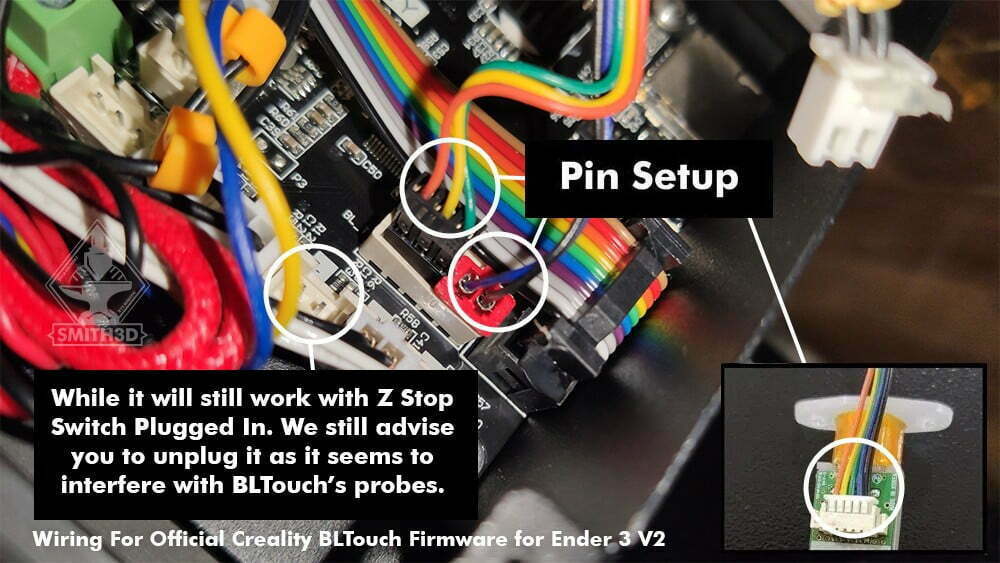 Firmware
As of 31st of July, Creality removed the 1.1.6 BLTouch firmware from their official site. For whatever reason it might be, below is a mirror link to the previous firmware v1.1.1 BLTouch by Creality which works.
For Ender 3 V2 no bootloader intallation is required. Copy the firmware into your SD card and then slot it in, the printer will begin flashing once you reboot it. Do remember that you need a different filename each time you flash a new firmware eg. firmware1.1bin > firmware1.2bin, else the system will ignore it.
And remember to add "M420 S1 Z2" in Cura!
What you might need
Personally I have added a printed BLTouch spacer to add some buffer between bed and nozzle, so BLTouch has more room for probing. If you are facing issue where nozzle is hitting bed when BLTouch is probing, mostly caused by uneven bed (eg. sides nearer to hotend is higher), you might need to try adding a spacer. But do note that adding a spacer will make your z-offset at around -2+

BLTouch Spacer – https://www.thingiverse.com/thing:3466223
Steps to produce a good leveling
As this firmware is provided by Creality, there is no AUX tool or Z-Offset Tool included. Please refer to CHEP's guide for how you can level your bed with a piece of paper.
One of the important element of having a good bed leveling is Z-Offset. Get a good offset at the center of the bed, gauge it with an A4 paper. Use the Z-Offset setting to set closer or further from bed.
Once you got your Z offset, go to main menu and press "Leveling". It will probe 3×3 points and save the mesh to your printer.
Done and start printing!