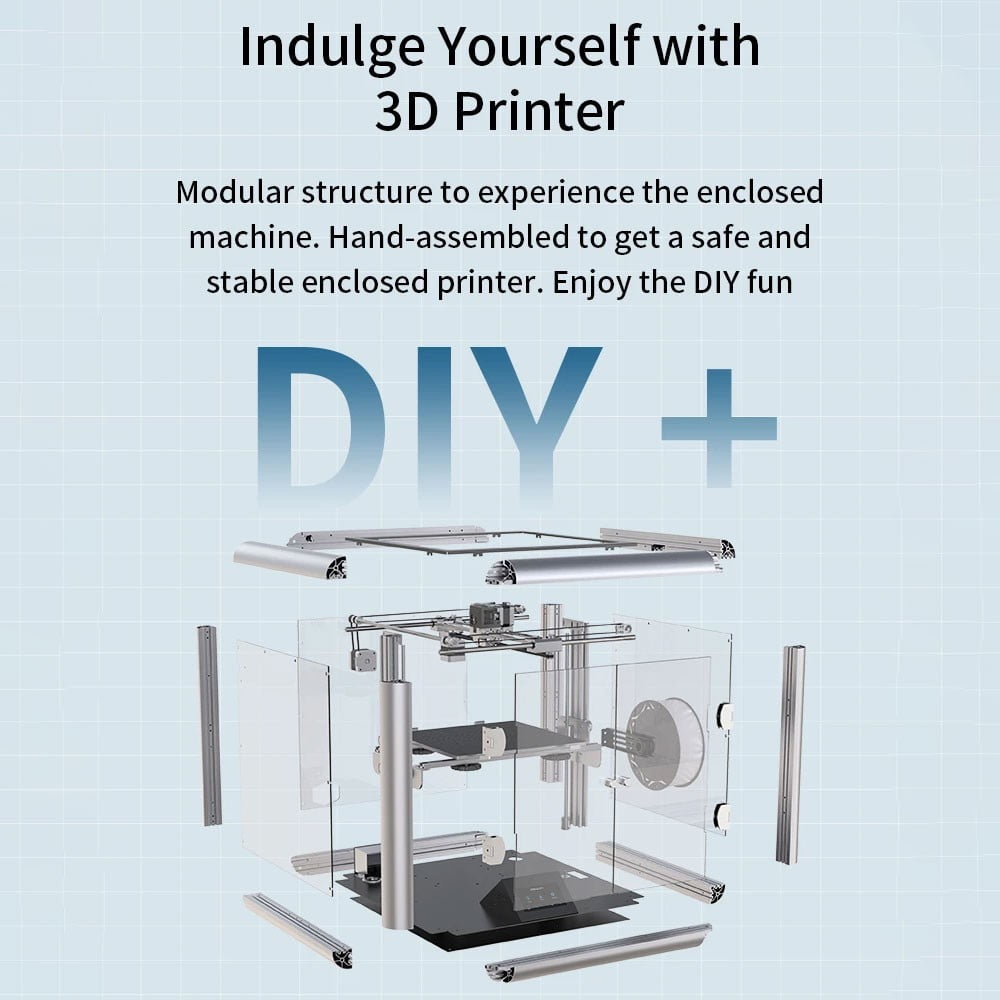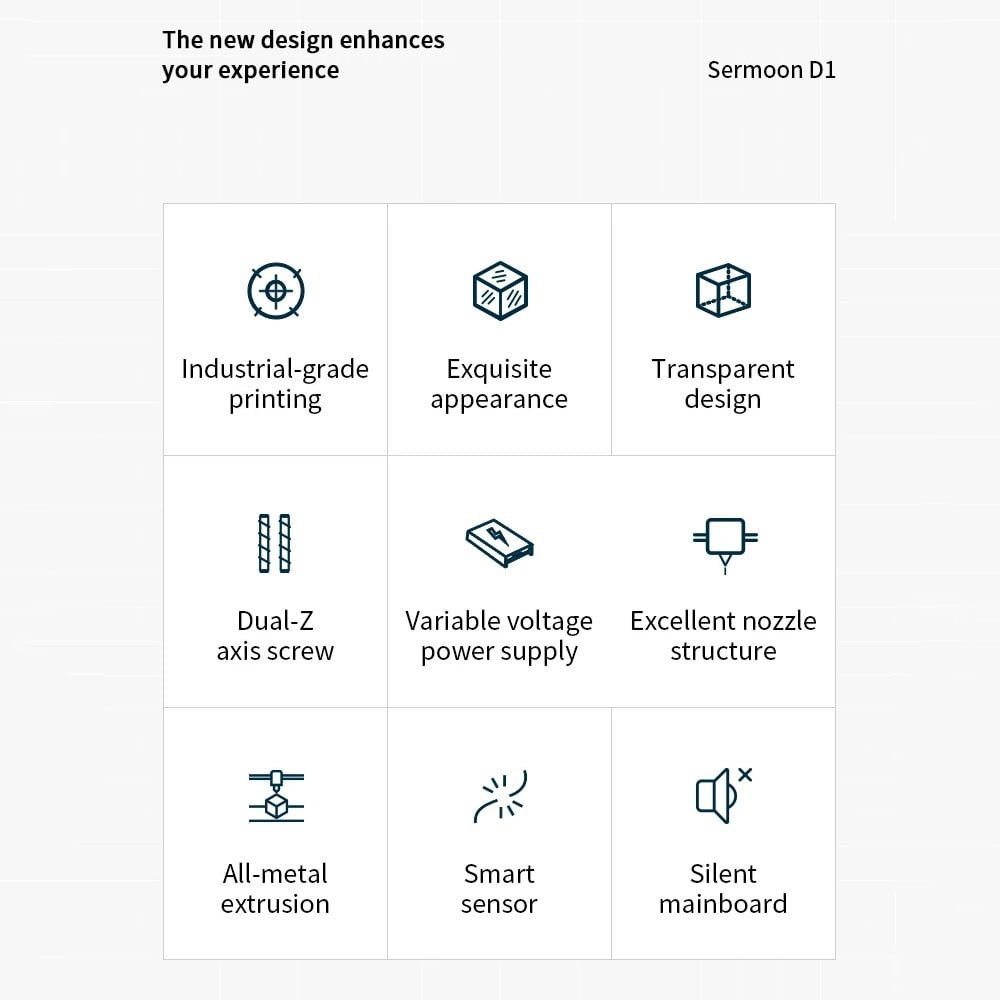 Features
Industrial-grade printing
Exquisite appearance
Transparent design
Dual-Z axis screw
Variable voltage power supply
Excellent nozzle structure
All-metal extrusion
Smart sensor
Silent mainboard
Transparent design
It is convenient to monitor the printing in all directions with the Creality Sermoon D1. This is thanks to the aluminum alloy frame that has a transparent double-door design.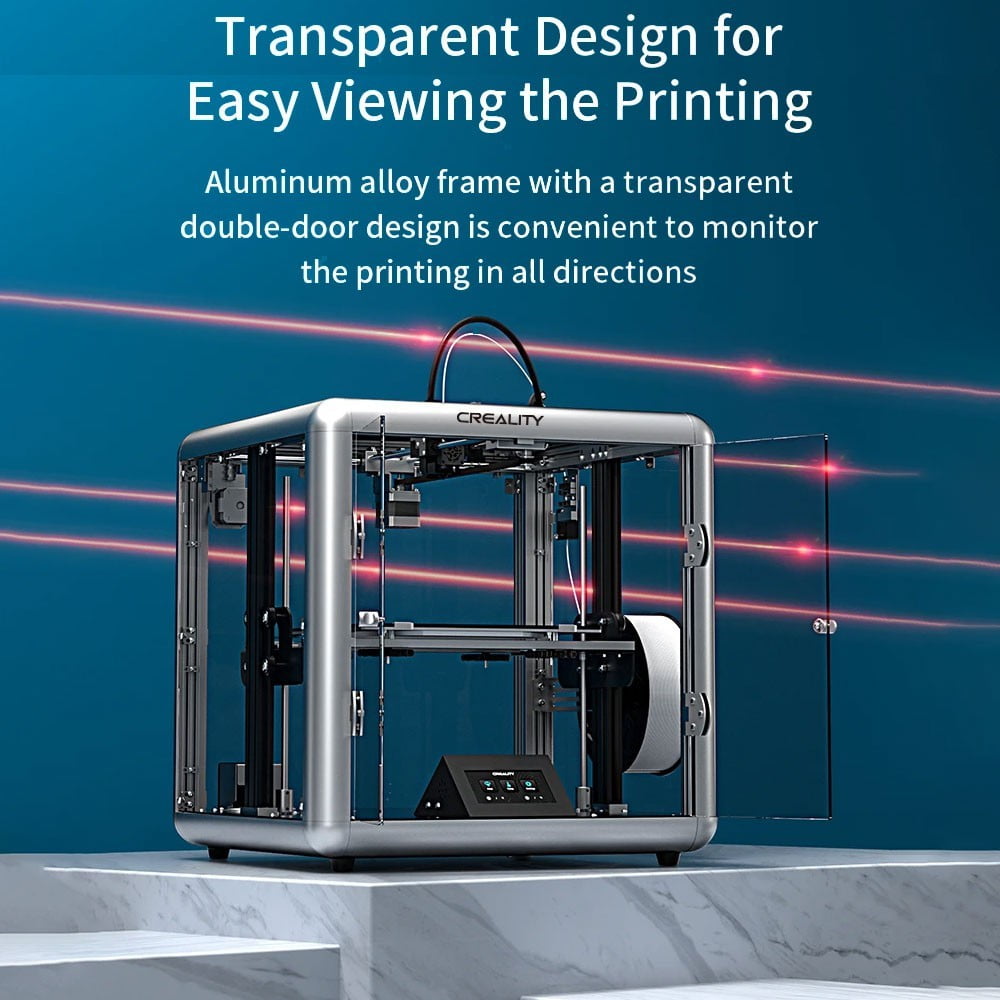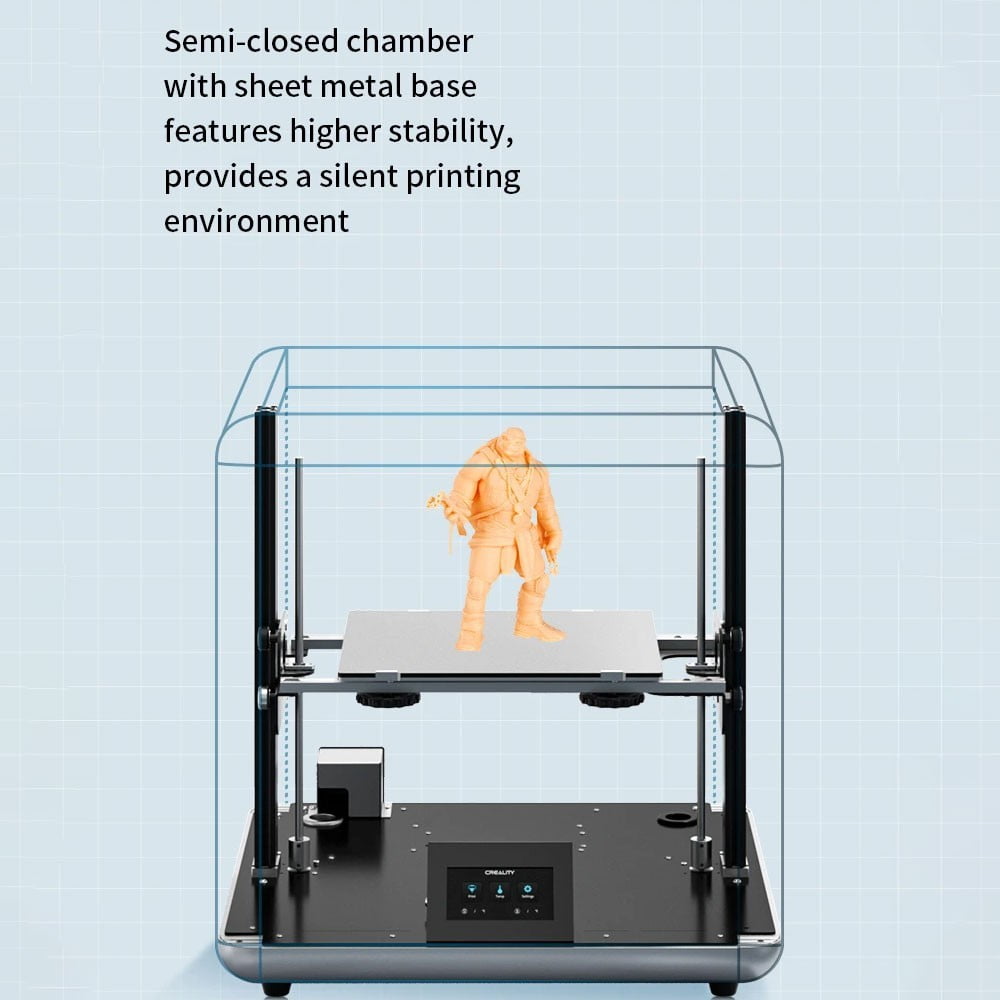 Double Z-axis screw
Creality Sermoon D1 comes with:
Double Z-axis
T-type double screw rod
V-wheel synchronous component
XY synchronous bearing
As a result, higher precision and stability can be achieved during printing.
Quality and silent mainboard
Equipped with a self-developed silent mainboard, this 3D printer operates with low noise.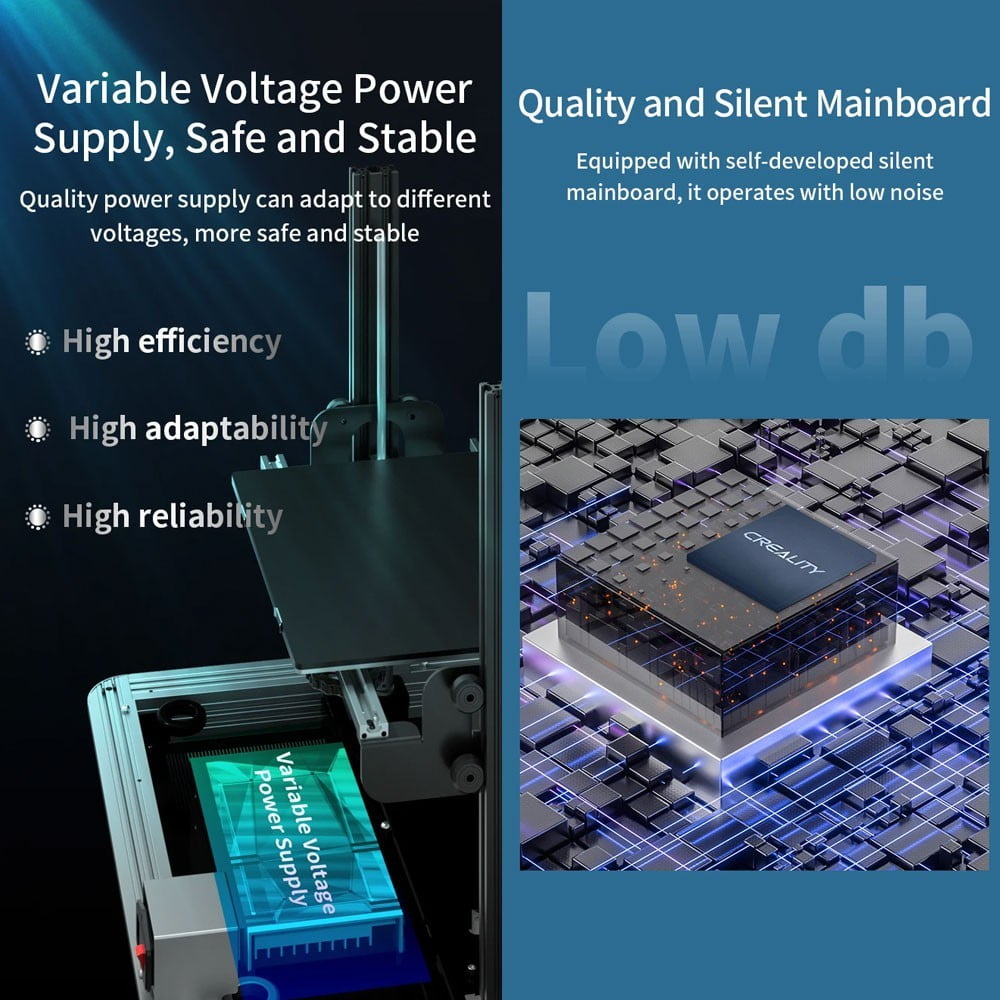 Smart sensor
With the filament runout sensor,  Creality Sermoon D1 can resume printing anytime. Whether it is the lack of filament or power failure, this device has real-time protection and automatic storage of instructions. In short, it is an intelligent and reliable 3D printer.