[Huge build volume]
With a build volume of 400 x 400 x 450 mm (L x W x H), larger 3D prints can also be implemented with the Kobra Max and you can let your creativity run free.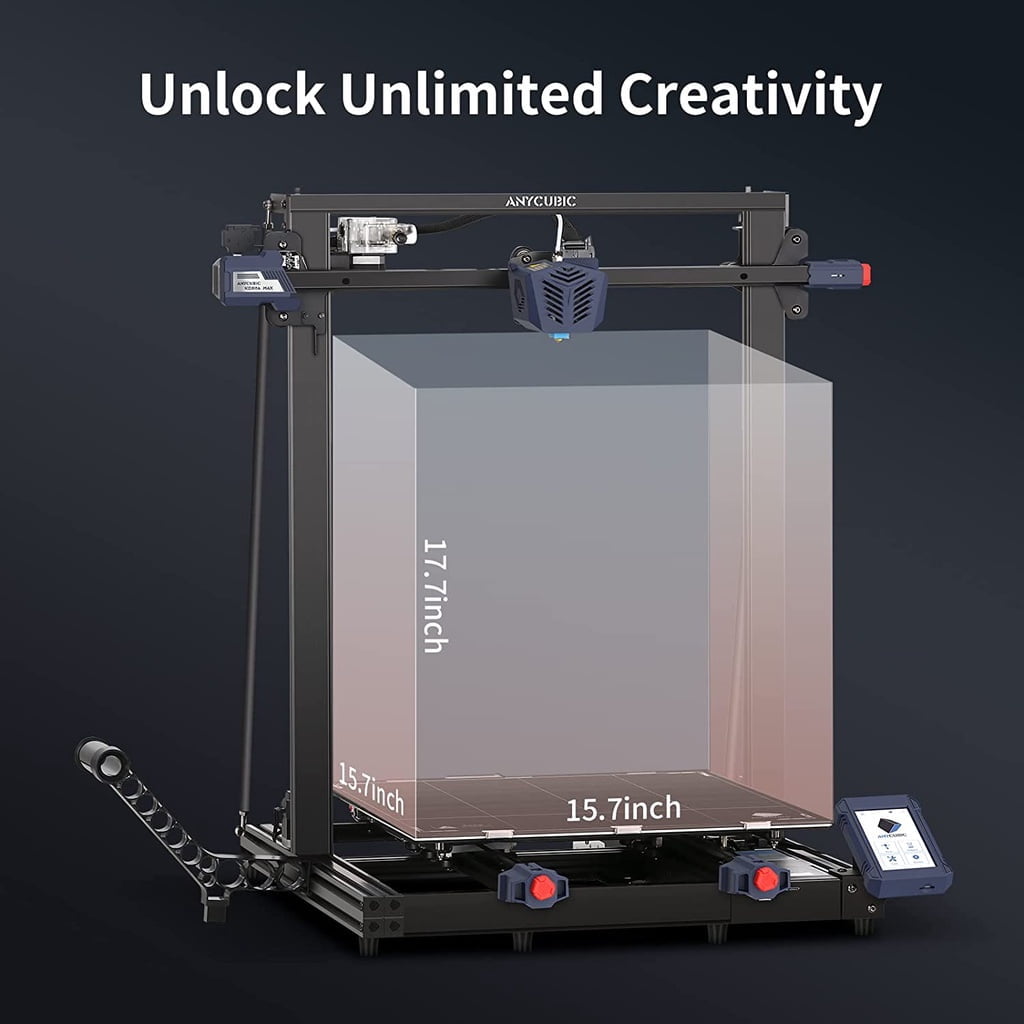 [Worry-free levelling]
The self-developed LeviQ levelling function ensures precise 25-point levelling and thus compensates for unevenness on the printing plate.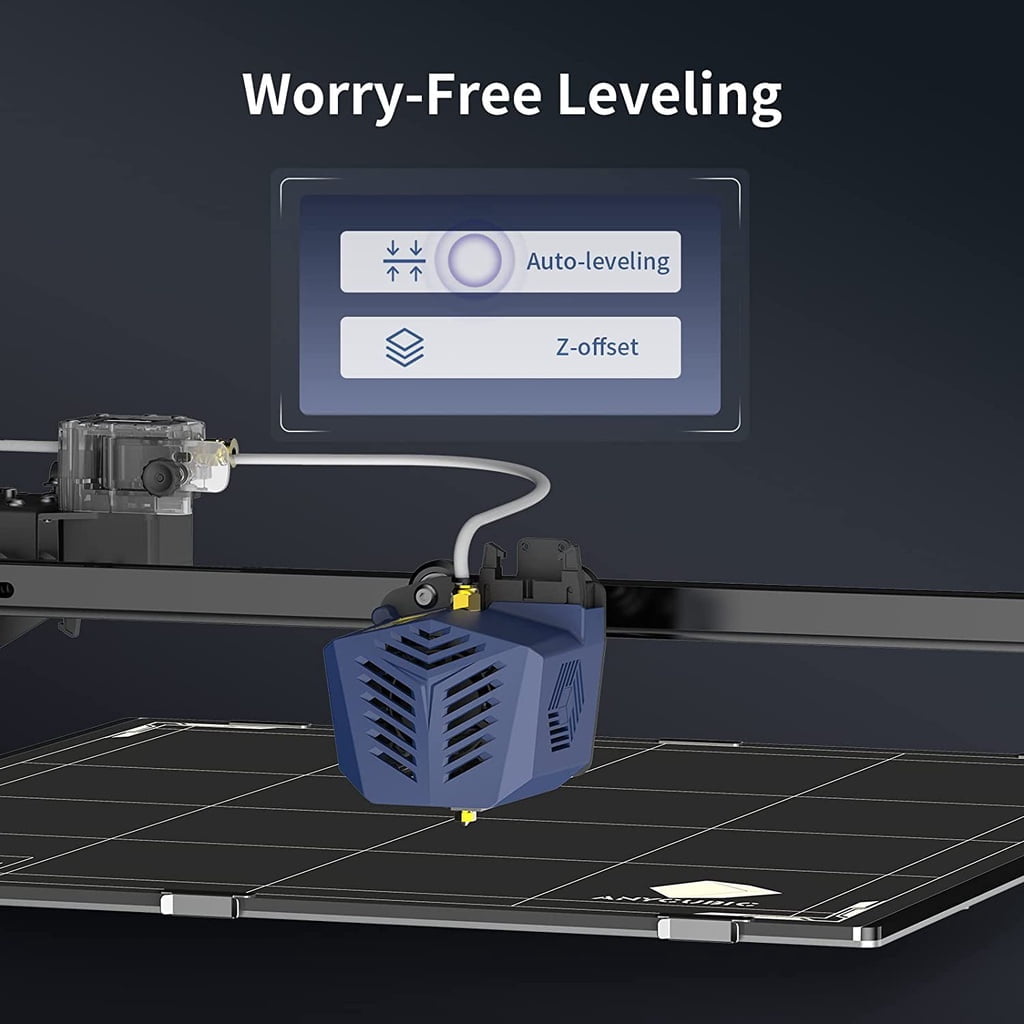 [Smooth printing due to the dual Z-axis]
The dual Z-axis reduces vibration during printing and ensures smooth and stable operation.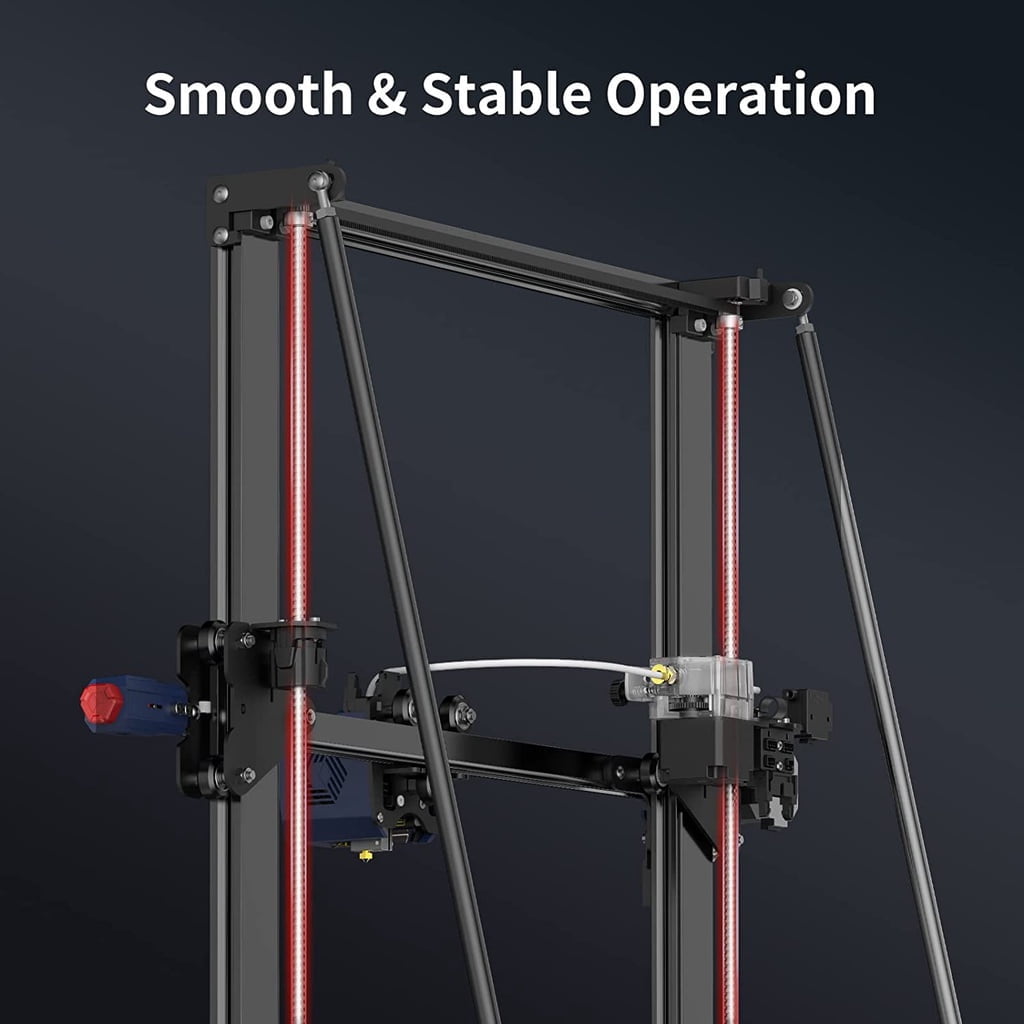 [Fast print speeds]
The maximum printing speed of the Anycubic Kobra Max is 180mm/s. So you don't have to wait long for your models to be completed.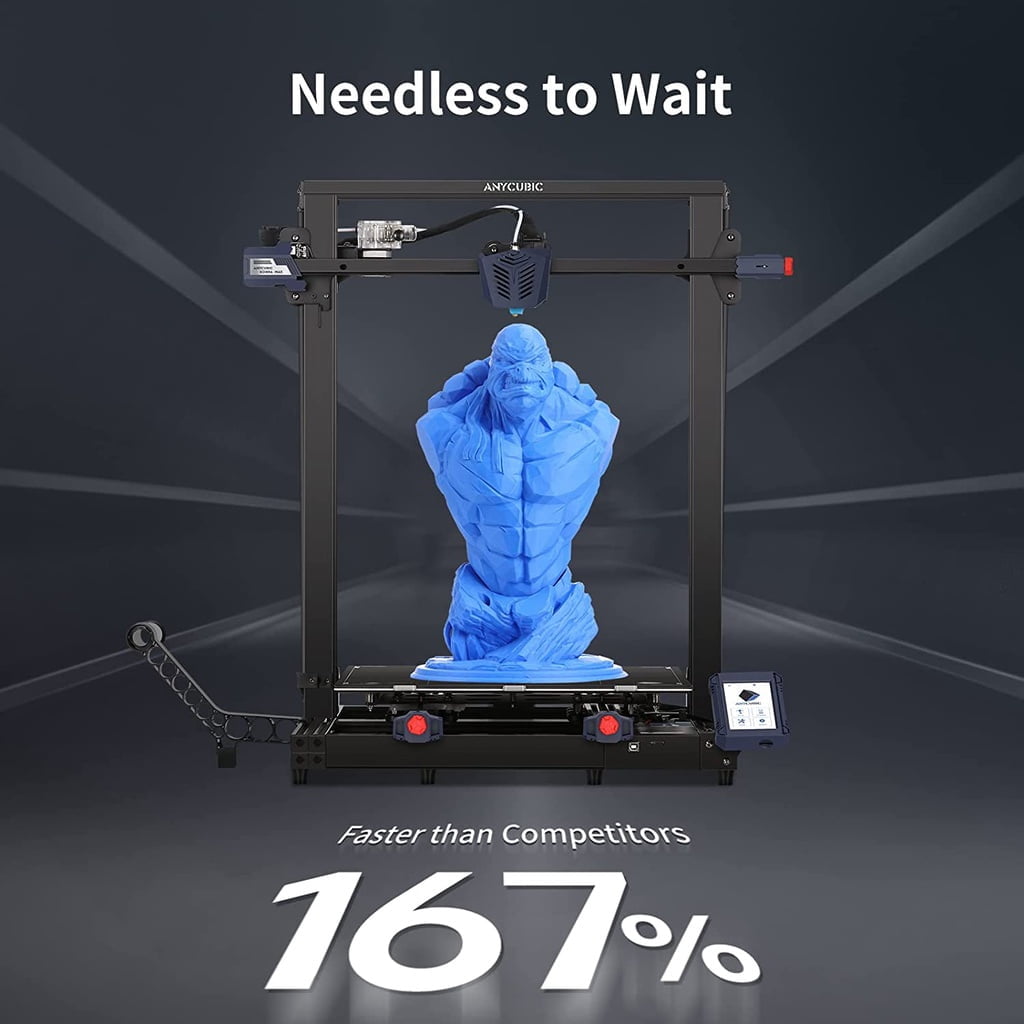 [User-friendly touch screen]
A 4.3-inch touchscreen with a bright, user-friendly display ensures easy operation.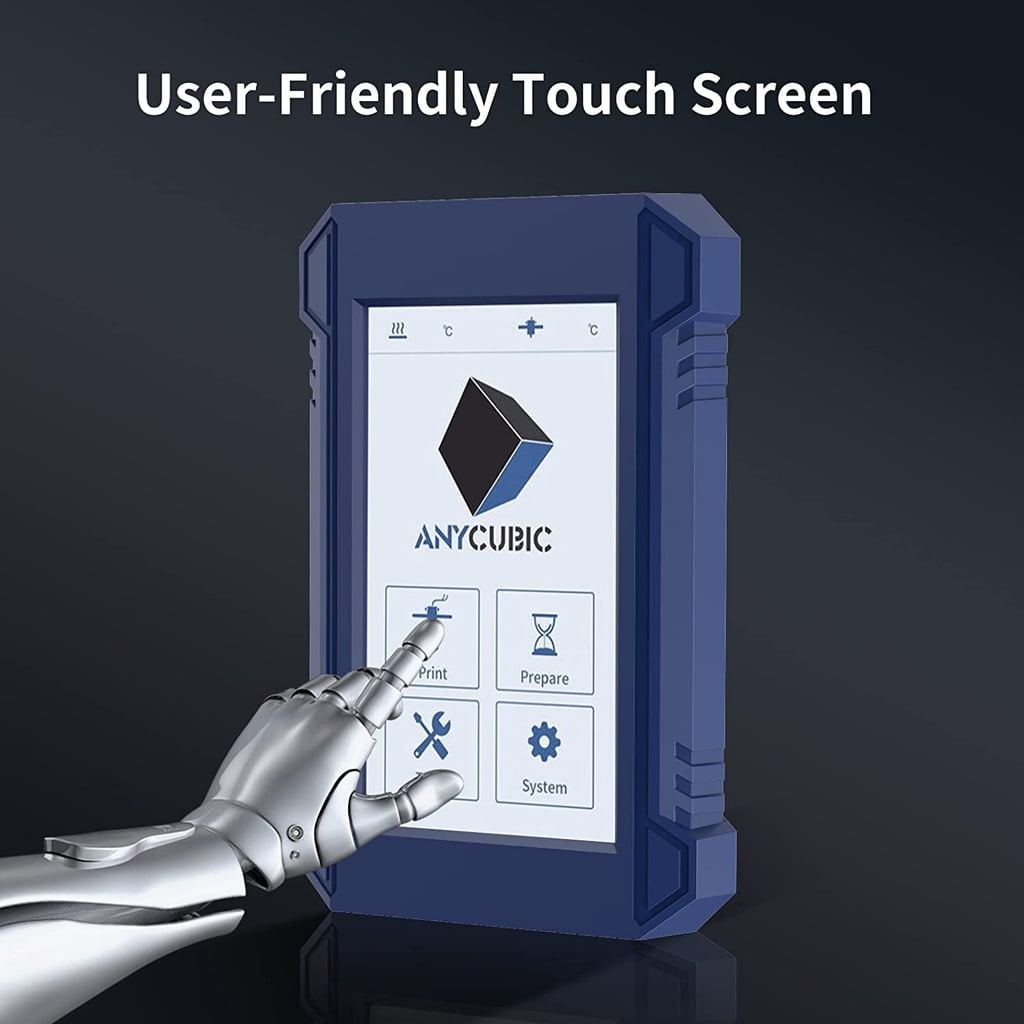 [Carborundum glass build plate]
The carborundum glass build plate guarantees the best possible bed adhesion and easy removal of the model. The printing platform can also be used regularly without loss of performance.
[Filament sensor]
The filament sensor ensures that the print pauses if the filament runs out or breaks. After feeding a new filament, the print can simply be continued.
[Modular, lightweight design]
Thanks to the modular design, the 3D printer is set up and ready to use in just 10 minutes.