Looking for something that can print mask in just one print? Looking to speed up your production? Ding ding~! Welcome Anycubic Photon M3 Max! The new budget huge Resin Printer is coming to rescue!
Why you need to get this printer?
[Ultra high resolution 13.6 inch 7k]
Second to the market 8k resolution but at super affordable price! The high resolution of 6480 x 3600 pixels enables models to be printed with high dimensional accuracy and exceptional detail with XY resolution of 46 microns!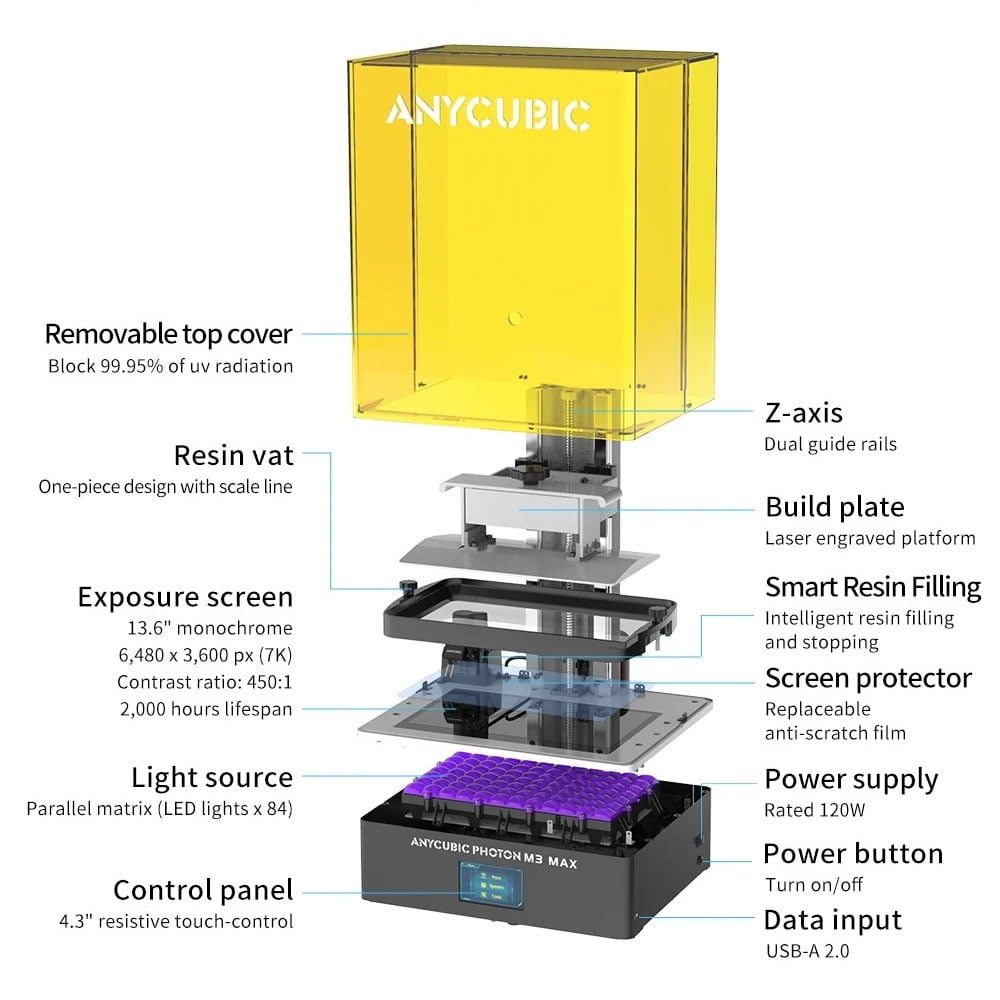 [High Precision Z-axis ball screw]
Say yes to high detail precision print! No longer hurt your model precision with old Lead Screw!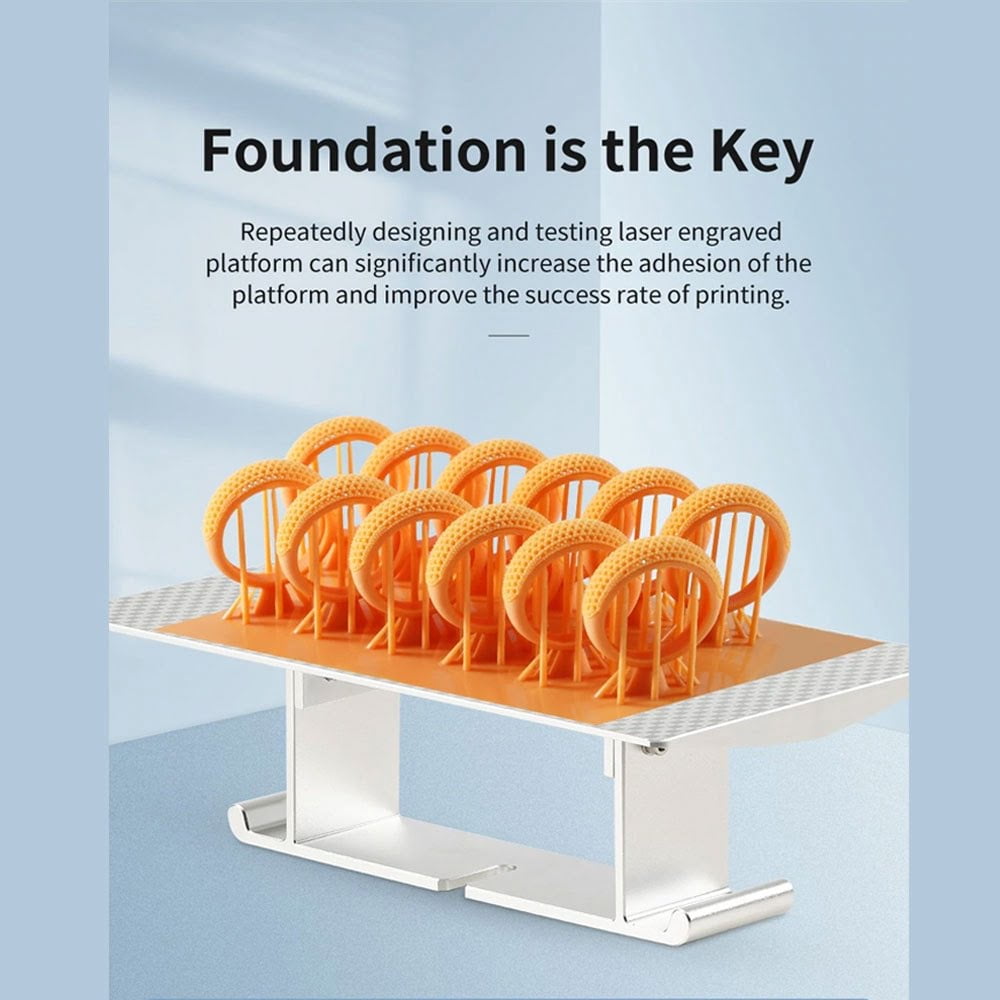 [Auto Resin Refill]
When you are printing such huge item, you definitely need more than 1KG of filament queueing at the side! Here it will auto detect when Resin almost runout and refill according.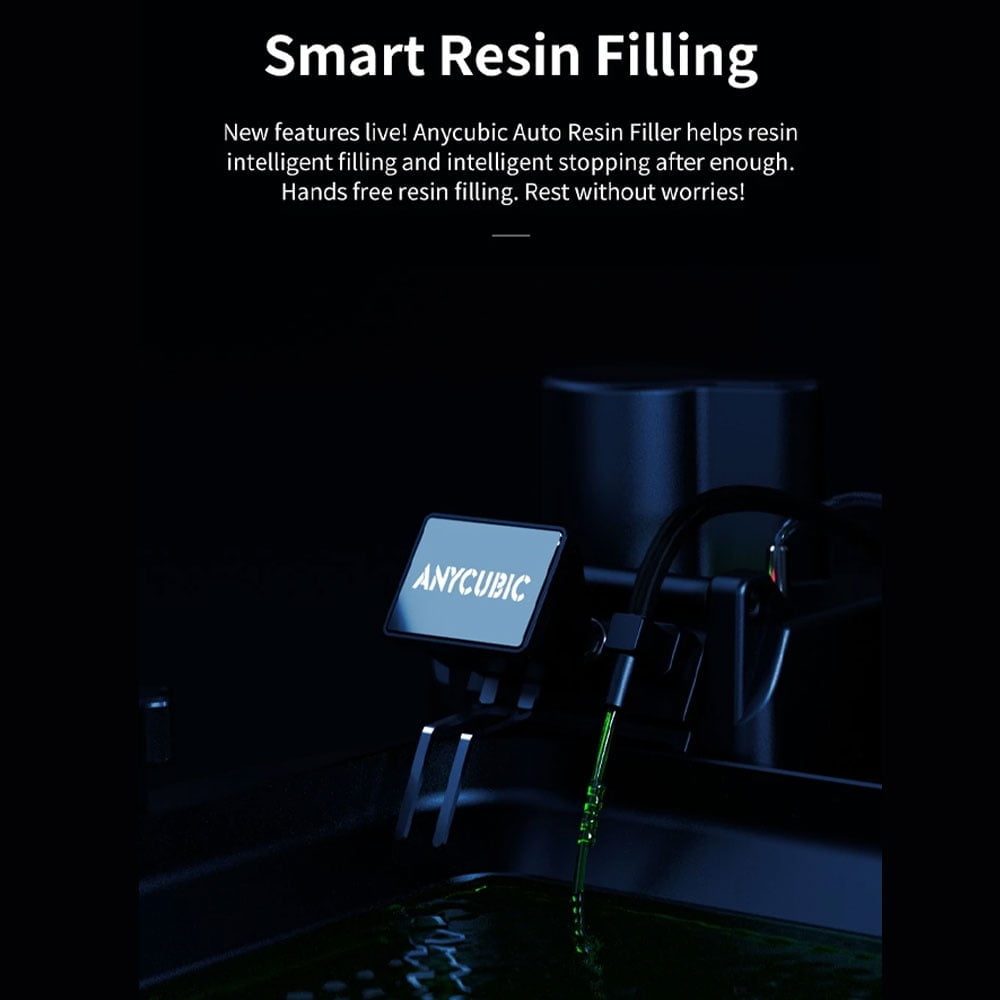 [Fast Print Speeds]
The fastest printing speed can reach 60mm/h, and it only takes 2 hours to print the 12cm high miniature, which is 1 hour less than the 3 hours printing of other resin printers.
[LCD Screen with 450:1 Contrast]
The LCD screen with 450:1 contrast guarantees sharp edges and a beautiful surface finish.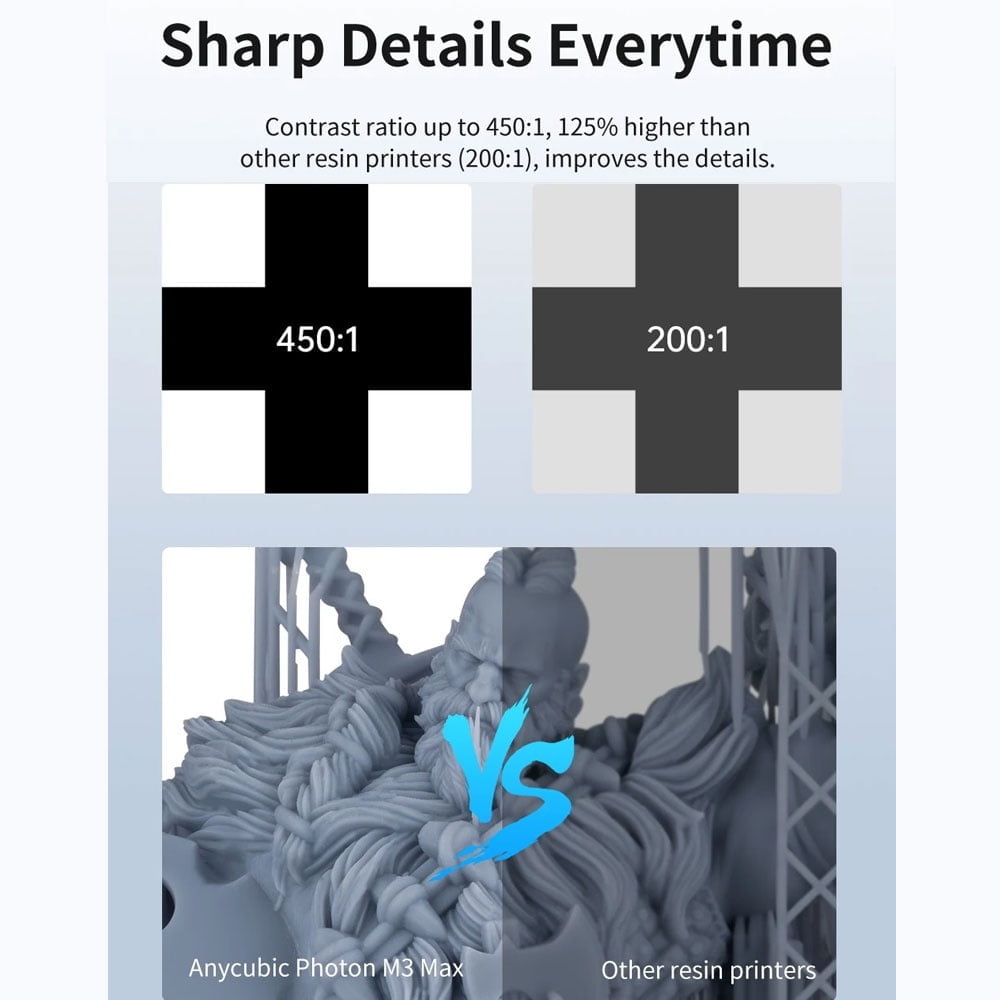 [Powerful LighTurbo Matrix light source with LED beads]
With the LighTurbo Matrix light source system, the Matrix LED beads deliver powerful light energy and enable high-speed printing.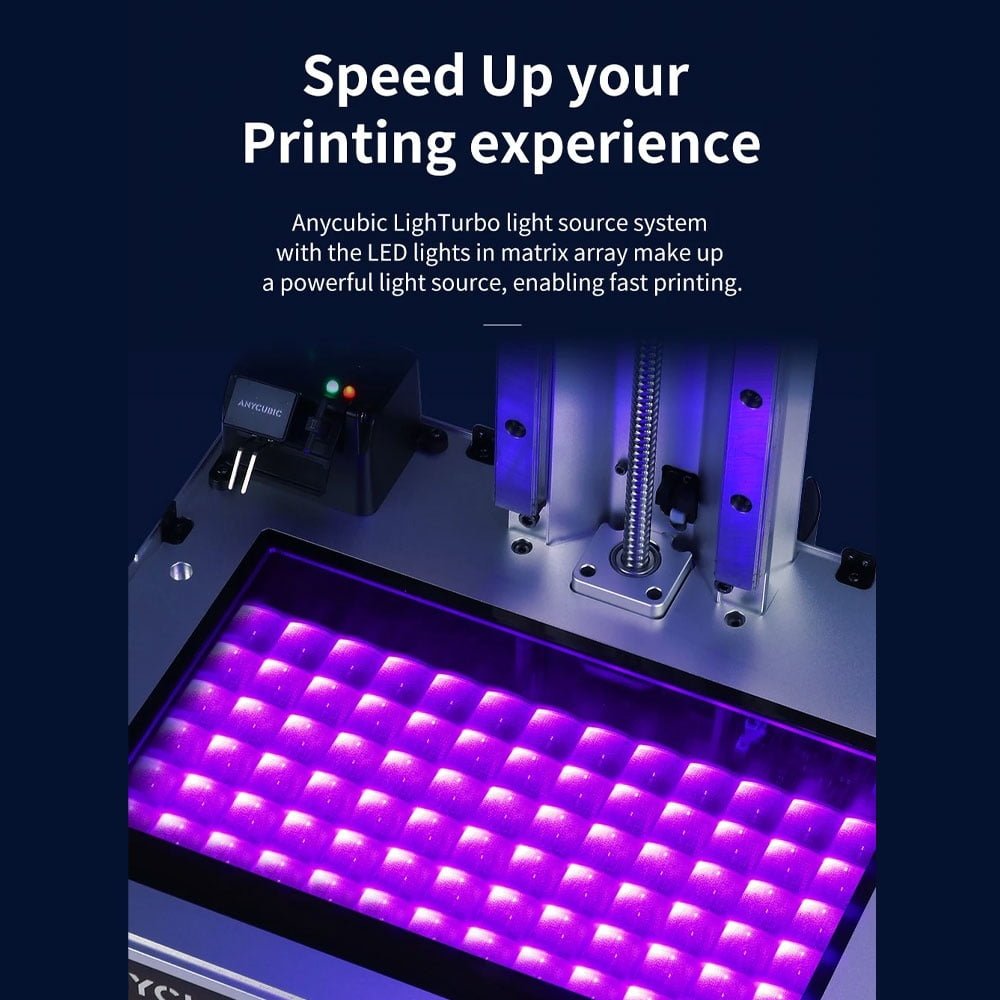 [Anti-Scratch Film for LCD screen]
Add dedicated and replaceable screen protector to protect the premium 13.6" 7K screen and feel relief.
[WiFi cloud printing]
Of course with such a huge printer, sometimes prints can take more than 12 hours. Monitor them from your phone is the best experience ever.
[Fully Compatible Slicer]
Good thing about Anycubic Printer is it can be used with Anycubic Photon Workshop, Chitubox and soon Lychee Slicer! Wide Slicer compatibility!
Standard 1 Year Warranty not inclusive wear & tear. LCD is only covered 3 months. Protect your LCD at all cost!
What's include:
Anycubic Photon M3 Max 3D Printer, Accessories, Free Gift