[Worry-free levelling]
The self-developed LeviQ levelling function ensures precise 25-point levelling and thus compensates for unevenness on the printing plate.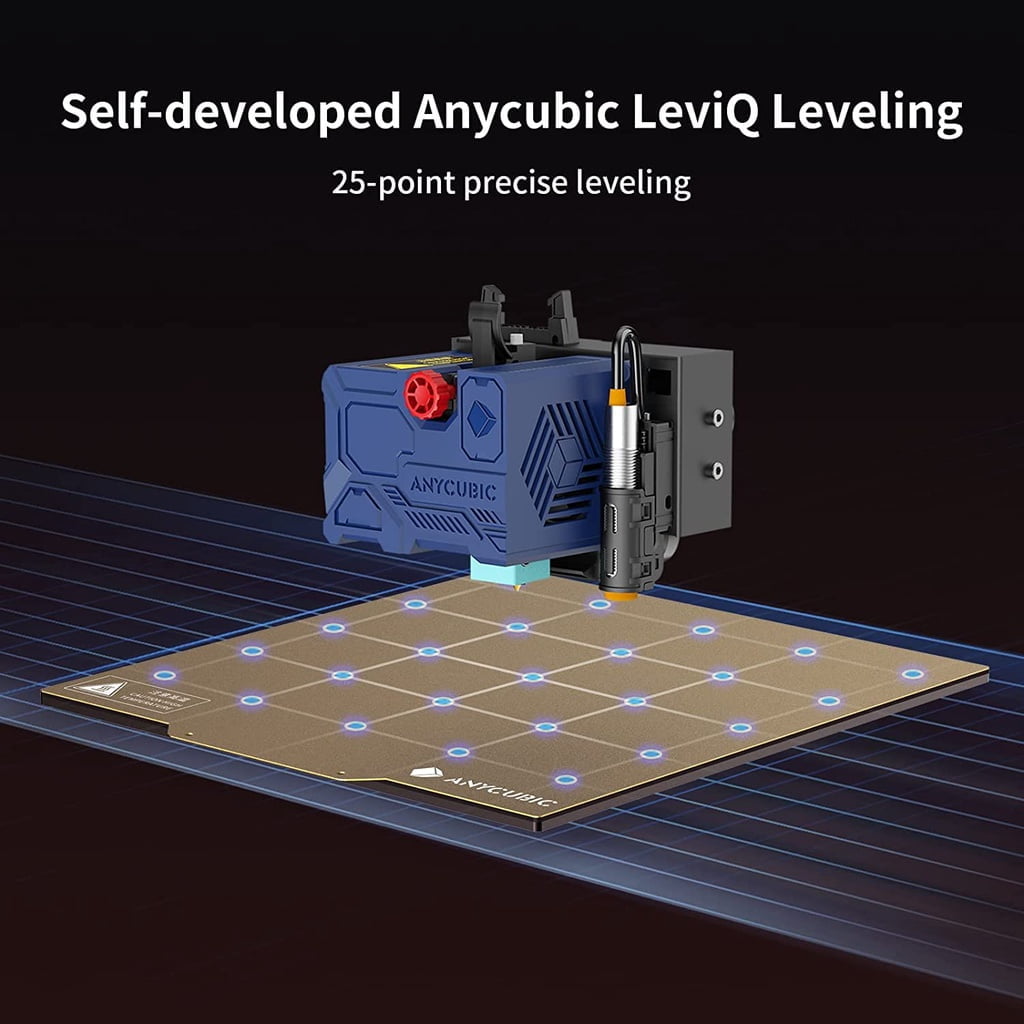 [Smooth printing through a direct drive extruder]
The integrated direct-drive extruder with a short filament path offers precise filament control and improved power. Even flexible filaments such as TPU can be processed easily and without stress.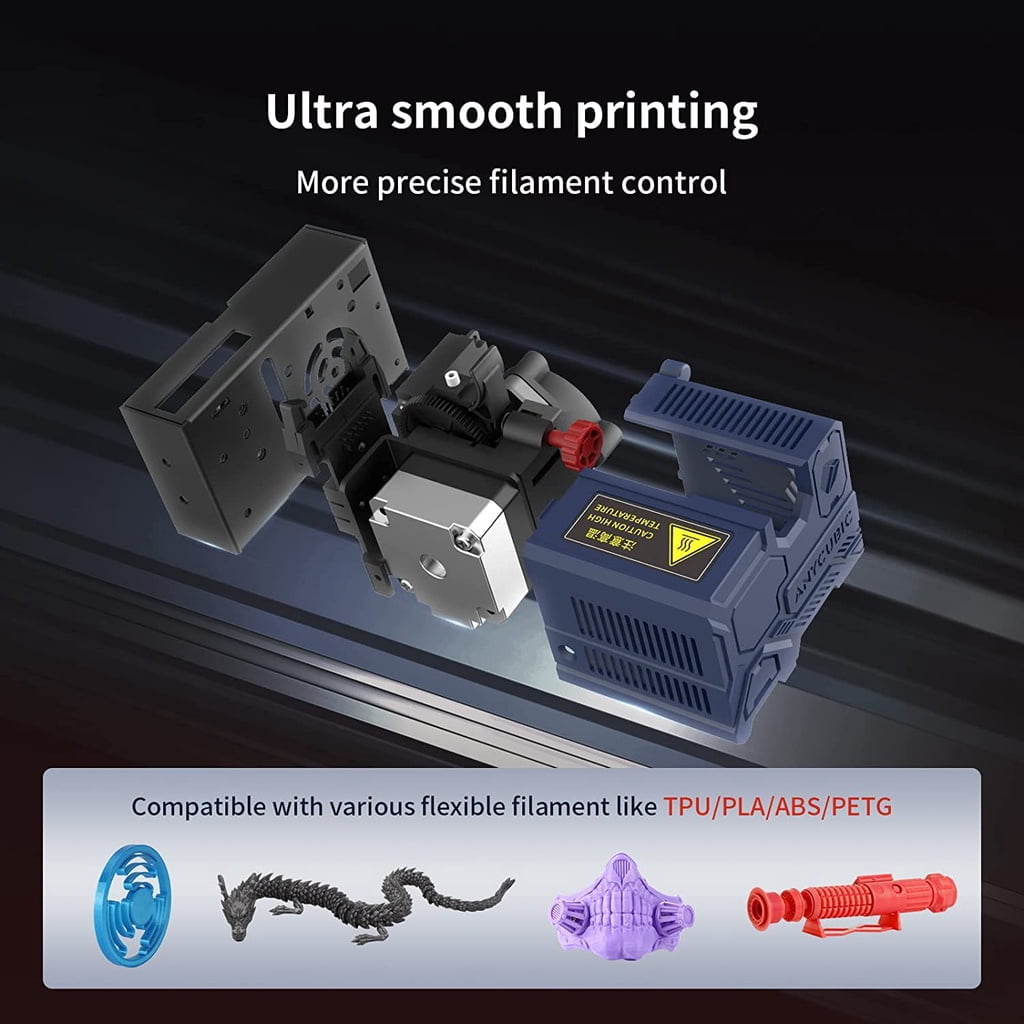 [Flexible PEI spring steel build plate]
Once completed, the printed models can be removed by gently bending the PEI-coated spring steel magnetic platform. The platform withstands high-intensity printing, is corrosion-free, and has low maintenance requirements.
[Fast print speeds]
The maximum printing speed of the Anycubic Kobra is 180mm/s. So you don't have to wait long for your models to be completed.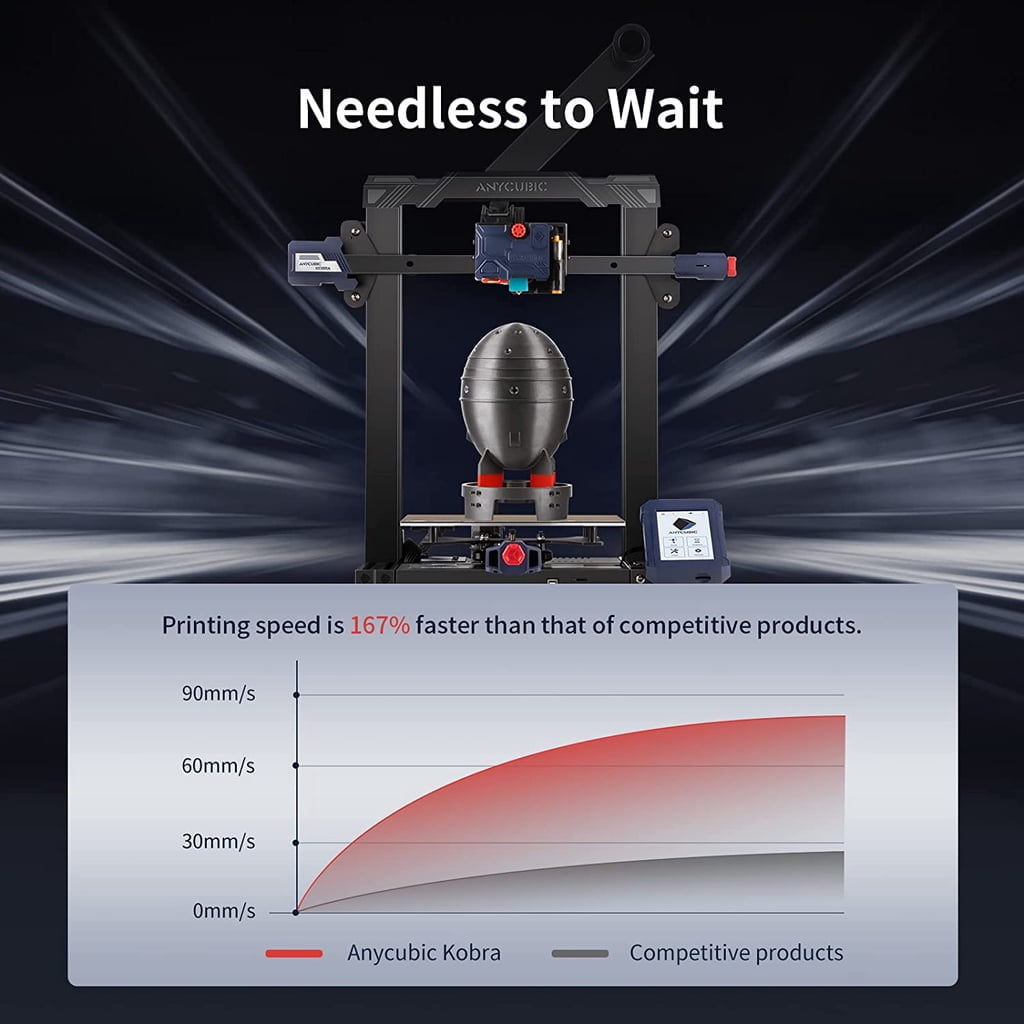 [User-friendly touch screen]
A 4.3-inch touchscreen with a bright, user-friendly display ensures easy operation.
[Modular, lightweight design]
Thanks to the modular design, the 3D printer is set up and ready to use in just 10 minutes.
Also, weighing only 7 kg, the Anycubic Kobra is very light and portable.